ISCA calls for European Solidarity Corps volunteers for 2023: Applications open!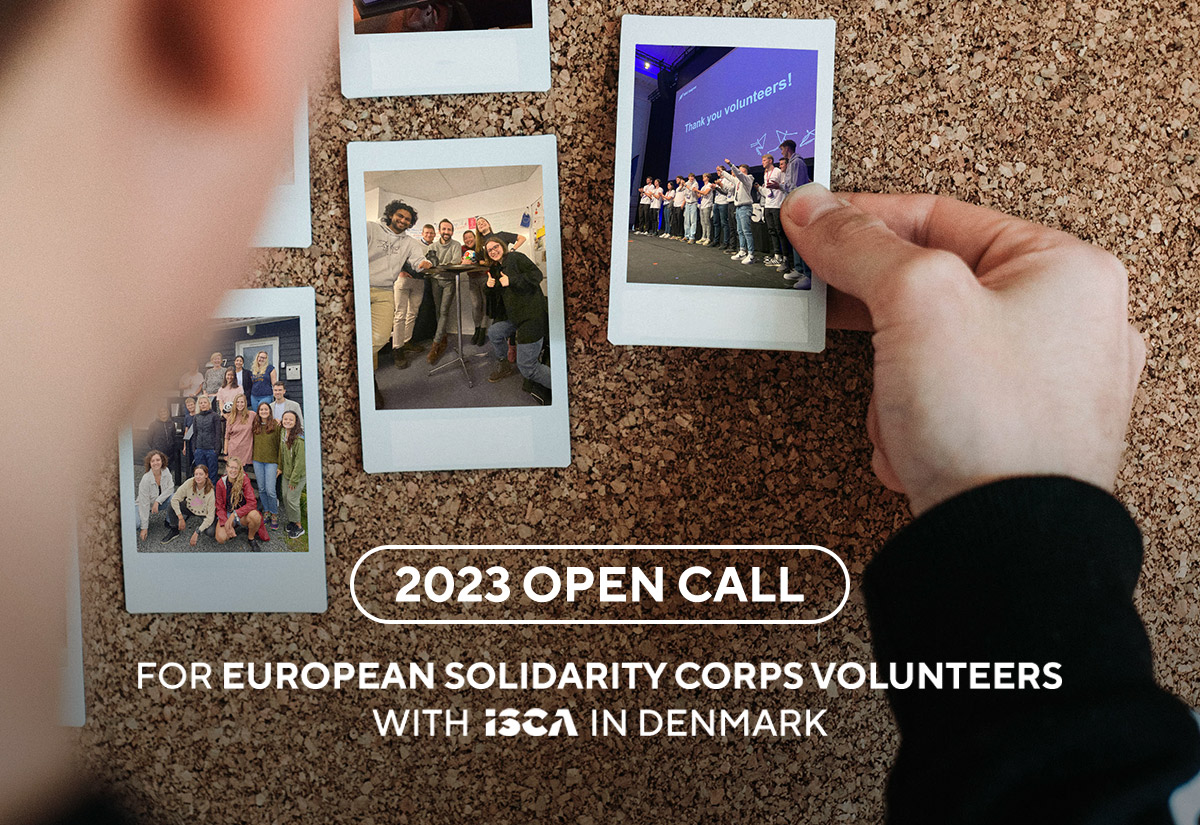 ISCA is looking for volunteers to join the team in the Copenhagen office in 2023 for a period of 12 months (earliest starting date March 2023, and we can also welcome volunteers in September 2023).
Do you want to live abroad, work in an international environment and gain experience in the field of international physical activity and healthy lifestyle promotion? If so, this is the perfect opportunity for you! We are looking for self-motivated, passionate and energetic young people to join our team in Copenhagen.
Experience something new and exciting whilst broadening your horizons and developing your skills. Become a European Solidarity Corps Volunteer with the International Sport and Culture Association (ISCA) in Denmark and get to the heart of international projects and events designed for physical activity promoters. And you will also enjoy a warm welcome into a family of sorts – which is full of ISCA spirit!
As indicated in the ESC Programme Guide, volunteers should be between 18 and 30 years old and reside in the EU, Erasmus+ Programme countries and Partner countries neighbouring the EU (see the ESC programme guide pages 17 and 18 for more details or contact us when in doubt).
Conditions for the ESC volunteers
The ESC volunteering will be carried out according to the ESC Framework and conditions. More specifically, ISCA will cover the travel costs to Denmark from the volunteer's residence country and back and provide accommodation in a private room in an apartment in the centre of Copenhagen (that will be shared with other ESC volunteers). To fully embrace the Danish active transport culture, a bike will be provided to all volunteers. ISCA will also provide a local SIM-card and a laptop for work-related tasks and lunch reimbursement. In addition, the volunteer will receive a monthly allowance of 300 EUR.
Engagement of European Volunteers
All volunteers will have the opportunity to be engaged in a number of ISCA's international projects, campaigns and events. ISCA coordinates various capacity building activities for organisations that promote sport, healthy lifestyles and physical activity at regional, national and international levels. ISCA also engages many member organisations and other partners in diverse projects that are related to key issues and topics in the sports sector today. There are three broad fields that you can be involved in:
1. Supporting the coordination of externally funded projects in cooperation with project management staff, member organisations and other partners.
Many of the projects fall under topics that have pressing priority in today's world, such as exercise and health, physical activity and education, health-enhancing physical activity, sport and exercise for disadvantaged groups, urban sports facilities, inclusion of refugees through sport, youth training and active ageing. Find out more about some of these recent ISCA projects and initiatives below:
2. ISCA is also the National Coordinating Body for the European Week of Sport in Denmark, which takes place from 23-30 September each year, so you can expect some engagement with the #BeActive Campaign.
3. The pan-European NowWeMOVE campaign organised by ISCA and its partners. Your main task will be to support and coordinate project activities with member organisations all over Europe. You can find a few examples of our initiatives below:
and many other existing or upcoming projects that ISCA is either leading or partnering with.
Our latest projects and activities are described in our 2021 Annual Report – a highly recommended read to understand ISCA's mission and activities. If you're interested in diving deeper into how the organisation is run, you can also check out ISCA's Strategy 2022-2025.
Depending on your profile, skill set and interests you will be able to get involved and challenge yourself in various tasks such as:
Physical activity and healthy lifestyle promotion
Marketing and communications
Content creation, article writing and editing
Videography and photography
Analysis, monitoring and reporting
Fundraising, EU and international Sport Policy and advocacy
Project management
Membership and community management
E-learning platform and online learning course design
Event coordination (online and offline)
Financial project management.
All applicants should be highly motivated, proactive and dynamic young people. For this call, we are looking for the following profiles (i.e., knowledge and experience, or interest in the following fields will be prioritised, but we are open for all kinds of profiles):
communications, content creation
project management, event coordination
financial project management and accounting.
Please note that we are looking for volunteers to start at ISCA earliest in March 2023 for a period of 12 months, and your application may be considered for positions later during the year. Please indicate in the application your interest if you'd like to be considered for a specific profile(s) and when you would like to start your 12-month project. You need to be under 31 years old to participate in this program.
If you are interested in this opportunity, please fill the application form (in English) and upload your CV (max 2 pages) outlining your interest in the position latest by 18 September 2022, 23:59 CEST. Please note that due to extremely high interest, we will only consider applicants who have filled in the above-mentioned application form fully and in English.

Note that before filling the application form, the applicants need to register on the European Solidarity Corps (ESC) platform and note down their "Participant reference number". You can read more about the ESC initiative here.
We will inform all candidates about the outcome of the first round of the selection process no later than 31 October 2022 and let them know at that time if they are invited for an interview. The final decision will be made by the end of December 2022. In case you have any further questions, please do not hesitate to contact Diliara Gatiiatullina (dg@isca-web.org).
Seize this amazing opportunity to become a Viking volunteer with ISCA in Denmark!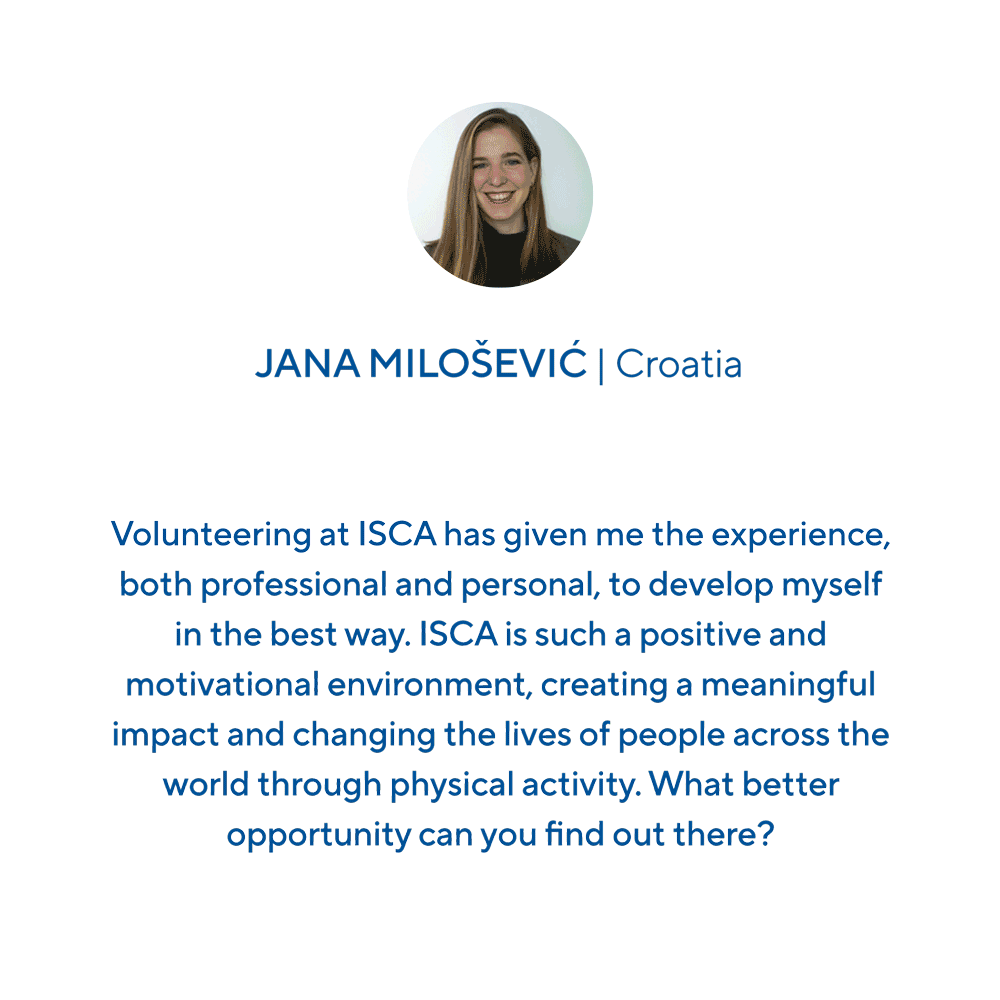 Posted on 12/08/2022 by ISCA