OUR MISSION
We empower organisations worldwide to enable citizens to enjoy their human right to move
The International Sport and Culture Association(
) is a non-governmental and not-for-profit umbrella association open to organisations working within the field of recreational sport and physical activity.
Inspiring people around the world to be more active for their health and wellbeing is a big challenge.
A challenge that demands effective approaches that can be adapted to a variety of settings. That's why ISCA strives to build the capacity of our members and partners to deliver their initiatives.
We've done this for over two decades through our projects, events and campaigns, creating opportunities for people to work together across sectors and countries, network at conferences and seminars, and access free resources and online courses for their professional development.
70+ project grants
have been awarded to ISCA since 2000 and we partner in 12+ projects each year
11 physical activity event models
and how-to resources are available on our NowWeMOVE websites
15+ international conferences
for physical activity promoters have been organised by ISCA since 2009
8 online courses, 12 podcasts & 16 webinars
are ready for you to explore on-demand on learn.isca.org, Podbean and YouTube
Our structure
Established in 1995, ISCA is governed by an Executive Committee of nine elected members and is steered by continental chairs and committees.
Our secretariat is based in Copenhagen and we have staff based across Europe and in our ISCA Latin America secretariat in Brazil.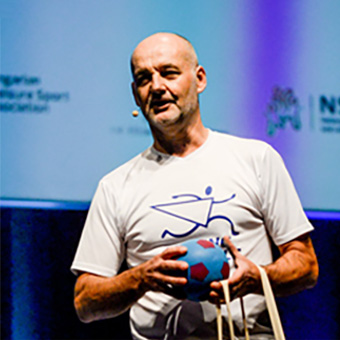 "Selling or promoting a solution at the right time, in the right place and in the right context is how to do advocacy. Moving People is about investing in lives. It is a solution to many problems. So what you can ask relevant stakeholders in health, transport, sport, the environment, urban planning or other sectors is why not invest in this solution?"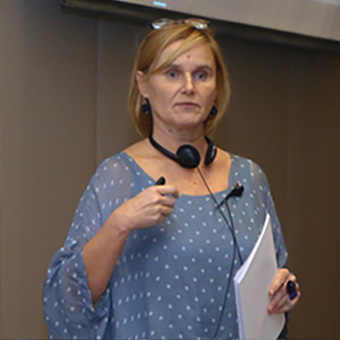 "We believe in the power of inspiration. And we have seen that sharing practical, real life solutions can achieve more in reality than any theoretical construct. Therefore, we constantly search for good practices in physical activity programmes and other examples that can be shared with others for inspiration and adaptation."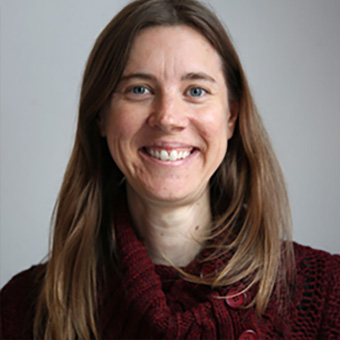 "If campaigners want to convert awareness-raising into activation and sustained activation, they need to find easy and relevant ways to nudge people towards new habits. Opportunities to be active are right in front of us, like the stairs, so why not take them?"
ANNUAL REPORT
ISCA's Annual Reports are full of milestones we have achieved with our members and partners to help more people around the world exercise their human right to move.
Read latest report
Our Members
ISCA's tagline is #MovingPeople. This means we empower physical activity stakeholders, starting with our members, to get more people active.
Our History
1995

Founding meeting in Copenhagen on 10 February. Representatives of 28 national sport for all organisations from 23 countries establish the International Sport and Culture Association. Karen Bjerre Madsen is the first ISCA President.

1996

First International Sport and Culture for All Festival in Riccione, Italy, with founding member AICS.

1997

Anders Bülow elected as new ISCA President at General Assembly in Reykjavik, Iceland.

1998

ISCA's Secretariat is established in DGI Byen in Copenhagen, Denmark. ISCA Latin America founding meeting in Villa Langostura, Argentina.

1999-2000

ISCA Youth Committee formed at General Assembly in Montreal, Canada. First EU project grant for Youth Values 2000.

2001

International Youth Leadership Education courses start – and still happen today. ISCA launches CultureSports magazine (2001-2008).

2002

First European Youth and Sport Forum takes place in Aarhus, Denmark.

2004

ISCA launches World Congress on Sport for All in Copenhagen (19-23 May). The World Congress on Sport for All is renamed Move World Congress in 2009, then becomes Move2010 Congress in 2010 and MOVE Congress in 2013.

2007

Election of new President Mogens Kirkeby at World Sport for all Congress and General Assembly in Kuala Lumpur Malaysia. European Commission publishes its White Paper on Sport in 2007, outlining its commitment to addressing sports issues and recognising the social and economic value of sport.

2008

When the EU establishes its second programme of community action in the field of health in 2008, including an action to promote physical activity as a key determinant for health, ISCA breaks through with its first large-scale EU grant for the PATHE (Physical Activity Towards a Healthier Europe) project. A similar project, MOVE followed in 2010.

2009

Sport is made a "new EU competence" in 2009 and introduces Preparatory Action grants in the field of Sport, with one priority being physical activity and health promotion. ISCA receives one of these grants for the SANTE (Sport Action Network of Europe) project.

2010

Eurobarometer survey reveals a 20% gap between the EU average physical activity levels and the 5 most active countries' levels. ISCA establishes vision to get "100 million more Europeans active in physical activity by 2020" and close the gap. ISCA President Mogens Kirkeby introduces the vision at a European Parliament Committee on Culture and Education public hearing.

2011

ISCA develops first international guidelines and self-assessment tool for grassroots sport organsiations to evaluate and improve their governance structures: Good Governance in Grassroots Sport.

2012

ISCA is part of a consortium that hosts the SPORTVISION 2012 conference in connection with the Danish Presidency of the Council of the European Union. MOVE Week and NowWeMOVE campaign are launched at the conference. Global Dialogue Training Course takes ISCA youth to Hong Kong.

2013

MOVE Week 2012's numbers (140,000 participants and 250 events in 23 countries) to 500,000 participants and 1259 events in 30 countries in 2013. MOVE Quality and MOVE Transfer initiatives are established with support from Coca-Cola Foundation. ISCA member SESC establishes the Move Brasil campaign and Move Brasil Week.

2014

MOVE Week 2014 smashes records with 1 million participants at 5601 events in 38 countries organised by 2350 MOVE Agents. ISCA starts Youth on the MOVE to connect young volunteers from the NowWeMOVE and Move Brasil campaigns.

2015

The NowWeMOVE campaign launches year-round calendar of events, including No Elevators Day. MOVE Week expands to Argentina, Colombia, Peru and Uruguay. ISCA commissions the Centre for Economics and Business Research to find the financial and human costs of inactivity in Europe.

2016

Four NowWeMOVE events are selected as official European Week of Sport events: NowWeBike Journey of Hope, #BeActive FlashMOVE (featured at the EWoS opening ceremony in Slovakia), European Fitness Day and European School Sport Day.

2017

MOVE Week (Semana Muévela) in Latin America events triple to over 15,000 in 13 countries.

2018

ISCA carves new niche in grassroots sport: Grassroots Sport Diplomacy. No Elevators Day goes global.

2019

ISCA starts first physical literacy project and produces a definition of the concept with expert partners from 9 countries.

2020

Covid-19 pandemic forces most activities online, but ISCA keeps moving, running 7 projects, 10 webinars, 5 online conferences and events including online editions of No Elevators Day and MOVE Week (with streamed workouts).

2021

590,000 participants take part in ISCA's first European Mile event across 32 countries. The 10th MOVE Congress is held in Brussels, Belgium, with participants attending in-person or following online streaming of the event.
Connect
Subscribe to our newsletter for regular updates on our events, activities and opportunities in our network
You can unsubscribe at any time.