A year in the 'sportlight': ISCA 2021 Annual Report out now!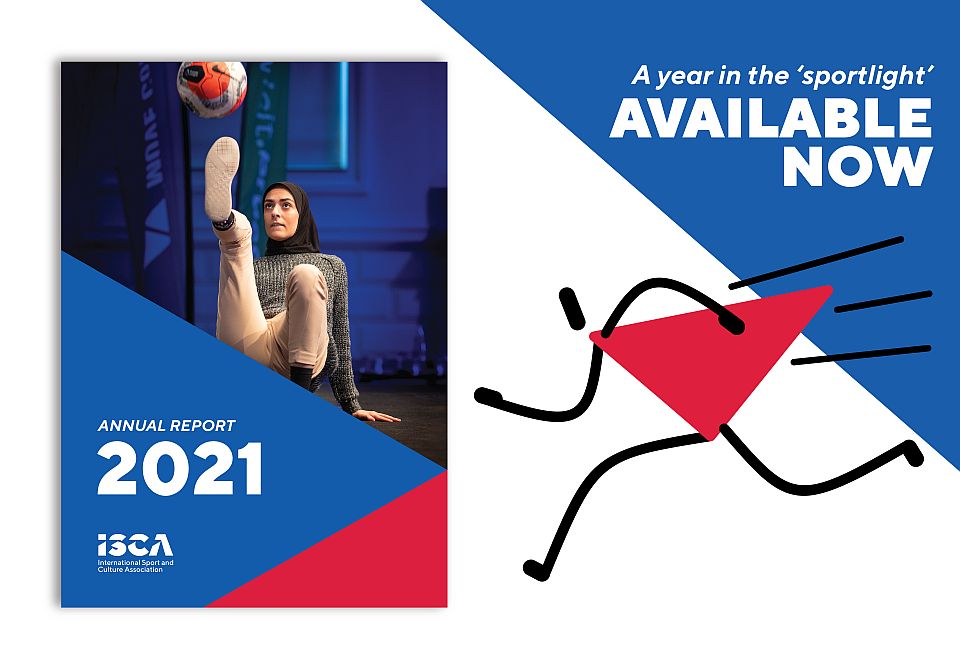 The year 2021 presented not only ongoing challenges for the recreational sport and physical activity sector, but also opportunities to restart and rebuild initiatives to cater for a new reality. At ISCA we were lucky to have the opportunity to bring many of these practitioners back together at the MOVE Congress, at in-person project meetings, and a host of virtual networking events such as webinars and online workshops.
Our 2021 Annual Report presents all of the highlights from a year that allowed us to Reconnect. Rebuild. and Restart. together with our members, partners and the broader sector. You can read and download the full report below. Hard copies will be available at our meetings and events throughout 2022.
ISCA's three core focus areas in 2021 and beyond are Advocacy, Thematic Projects and the NowWeMOVE Campaign. And we invite more organisations to join us as members under our active umbrella!
Advocacy
A critical and constructive voice for our sector
ISCA advocates the value that our network of member organisations and stakeholders possesses at a societal level by highlighting compelling evidence, role models, change-makers and strong, evidence- and value-based opinions. We assist ISCA members in their advocacy efforts at national and local levels and promote joint international advocacy efforts. We believe in the power of the doers, and we demonstrate our values and opinions through our thematic projects, the NowWeMOVE Campaign and the MOVE Congress. Guided by our Executive Committee, we want to be a critical and constructive voice that is not afraid to speak up, also when it comes to controversial matters.
Thematic Projects
Cross-cutting topics develop expertise beyond sport
ISCA wants to demonstrate the value of grassroots sport and physical activity in achieving wider societal goals, including the UN's Sustainable Development Goals. We believe that bringing ISCA members and specialist organisations together to work on thematic projects ensures that all partners develop their expertise, make progress and create resources based on diverse international experience. We identify global trends and listen to our members' needs to explore the sector from innovative angles, so the themes we address are typically cross-cutting topics of broader societal relevance (rather than activity- or sport-specific). Our projects are designed to benefit the participating partners as well as our wider network by providing tools, evidence, inspiration and learning opportunities, including on our online learning platform learn.isca.org.
NowWeMOVE Campaign
Growing our international physical activity movement
NowWeMOVE is ISCA's "skin in the game". It is our hands-on contribution that enables ISCA members and MOVE Agents to stage physical activity events under a shared international brand. In 2021 we continued to deploy and evolve our flagship NowWeMOVE events, MOVE Week and No Elevators Day, and tested a new event concept called the European Mile. We also continued our support for the European Week of Sport as part of our campaign efforts and as the National Coordinating Body for Denmark, and helped to coordinate the joint NowWeMOVE and #BeActive flagship event European School Sport Day. We aim to ensure the reach and relevance of the NowWeMOVE campaign on all continents.
Posted on 07/04/2022 by ISCA