European Parliament adopts important report which recognises the diversity of sport organisations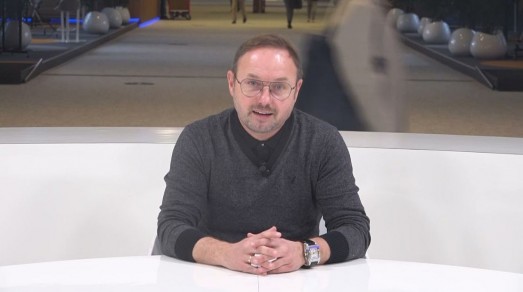 Today, 23 November, the long-awaited report on the EU's Sports policy was adopted by the European Parliament. The report can be found here.
The report follows the extensive study which was requested by the European Parliament's CULT Committee. ISCA had significant fingerprints on that report, which was commented on here.
There has been high political involvement in the drafting of the report, which is tabled by MEP Frankowski (EPP, pictured above and in the video below): The main challenge was whether the report should acknowledge the so-called European Sport Model. This model is a contested concept that in some definitions mean giving monopoly rights to single sport federations instead of acknowledging the diversity of sport organisations that engage Europeans all over the continent.
Rather than acknowledging this model, the final report suggests "enhancing the principles of a European sports model" and "acknowledges the diversity of approaches across sports and countries".
ISCA President Mogens Kirkeby states: "The European Parliament supports the diversity of sport in Europe and the freedom of organisation. It is a democratic and inclusive position which underlines the reality of the organisation of sport in Europe of today. Monopolies in sport, such as only one recognised organisation per sport, are a gone chapter of European history."
The report follows the recent adoption of a renewed European Sports Charter by the Council of Europe, which also did not acknowledge the so-called European Sport Model. Next week, the Council of the EU will likely adopt its resolution, which (in the draft text) prefers to "explore and discuss with all sport stakeholders the key features of a European Sport Model by acknowledging the diversity of approaches…"
By March 2022, the Commission will publish a study on the "European Model(s) of Sport" which will bring further evidence to the table on this highly contested concept.
Posted on 23/11/2021 by ISCA