MOVEment Pills: The story. The eye-catching boxes. The how-to toolkit.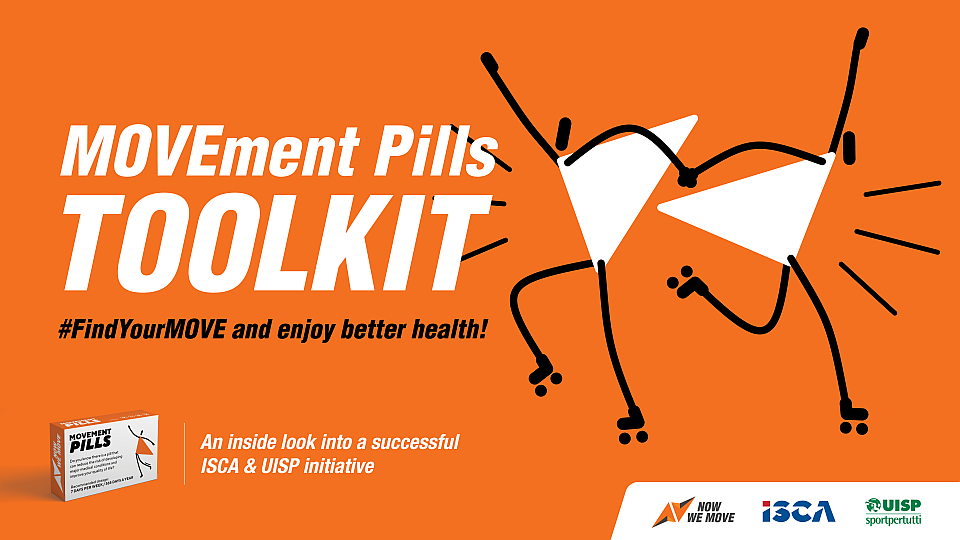 Have you ever wondered whether doctors and medical practitioners can prescribe exercise to their patients? The answer is yes – and many are doing so today. And many more could be doing the same, but may not have the time, the skills or (unfortunately) the incentive to do so.
Did you also know that physical activity promoters like yourself can nudge medical professionals and pharmacies to give out "exercise on prescription" in the form of MOVEment Pills? These are not pills to make you "go", but to get up and go! (if you know what we mean…)
More and more evidence is emerging about the physical and mental health benefits of exercise and leisure. But time is still one of the biggest barriers preventing people from taking up regular physical activity. The clue to taking the first steps towards an active lifestyle is to break it down into "bite-sized" movements – like pausing quickly to take medicine or (in colloquial terms) to pop a pill.
At ISCA, we first developed our eye-catching MOVEment Pills boxed in 2015 (based on a concept created by our Italian member UISP, who has partnered with pharmacies across Italy to distribute its pill boxes). In our new toolkit, supported by an EU operational grant in the field of Health, we share the story behind the idea and how MOVE Agents can use it in their work.
Our current MOVEment Pills package includes:
1) MOVEment Pills boxes and physical activity inspiration blisters (fake "pills")
2) A patient information leaflet with "dosage" instructions (in English)
3) YouTube playlists featuring 50+ short exercise videos for the Office, Home and Outdoors
4) A letter template for MOVE Agents to approach potential partners
5) Social media visuals, videos and messages
6) Webpage under the NowWeMOVE campaign umbrella featuring all resources
Browse our how-to toolkit to learn more about this innovative tool, which can open doors to conversations with potential partners, enhance your media coverage, and engage people at your events by showing them the types of exercises that can be done in the same amount of time as it takes to make a coffee or tea.
Discover more resources at ISCA Health
Posted on 21/12/2022 by Rachel Payne, ISCA