Healthy lifestyle promotion in 2022 is about more than "pumping sport into people's lives": Moving People conference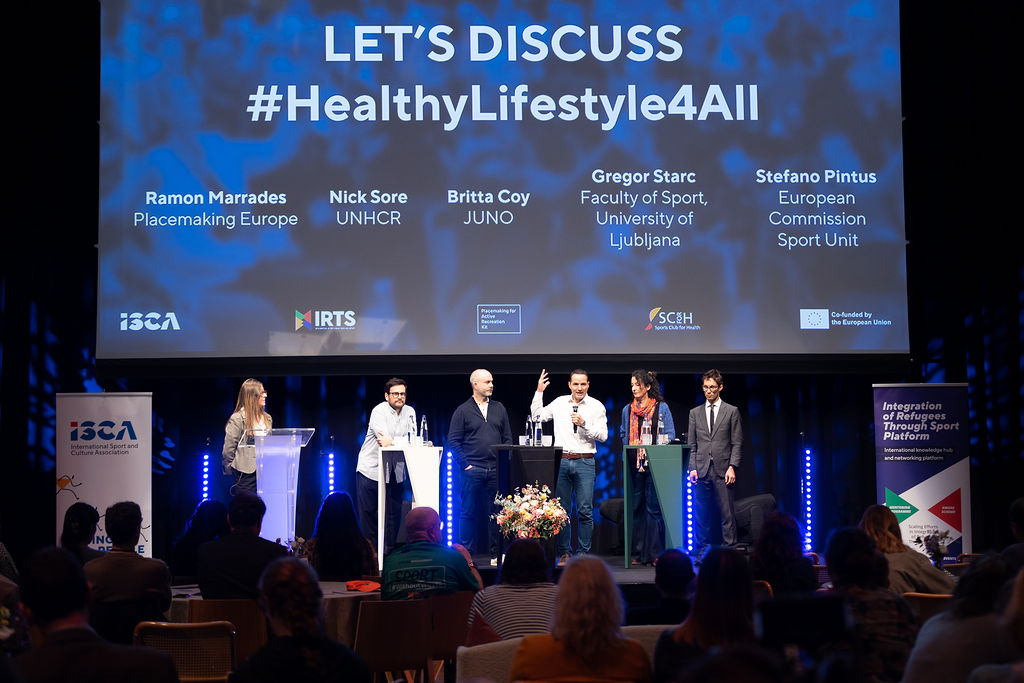 ISCA's third Moving People – Moving Europe conference gathered 180 of ISCA's project partners, members and Executive Committee in Brussels on 23 November for an invitation-only event showcasing EU-supported projects and connecting professionals from different sectors.
Many of the participants – travelling from 40 different countries – reunited at the Tour & Taxis Maison de la Poste venue, which hosted the MOVE Congress 2021, to follow up on the outcomes of the Integration of Refugees Through Sport (IRTS) Networking Platform and Placemaking for Active Recreation Kit (PARK) projects, and to dive into the potential of promoting healthy lifestyles more broadly though sport and physical activity.
The Sports Club for Health project's closing conference zoomed in on traditional club sport as a driver for health-enhancing physical activity (HEPA) promotion and the plenary panel at the start of the day looked at how different sectors can deliver on the EU's #HealthyLifestyle4All campaign and vision.
Stefano Pintus from the EU Sport Unit was part of the panel chaired by ISCA Vice President Helen Vost and emphasised how enabling Europeans to live a healthier lifestyle relied on taking the next step from research and policy to collective actions across the continent.
"We have a huge amount of literature that says sport and physical activity have an impact on the body and the mind – but you still have to do it," he said. "If you want to achieve a HealthyLifestyle4All, it has to come from stakeholders all around Europe."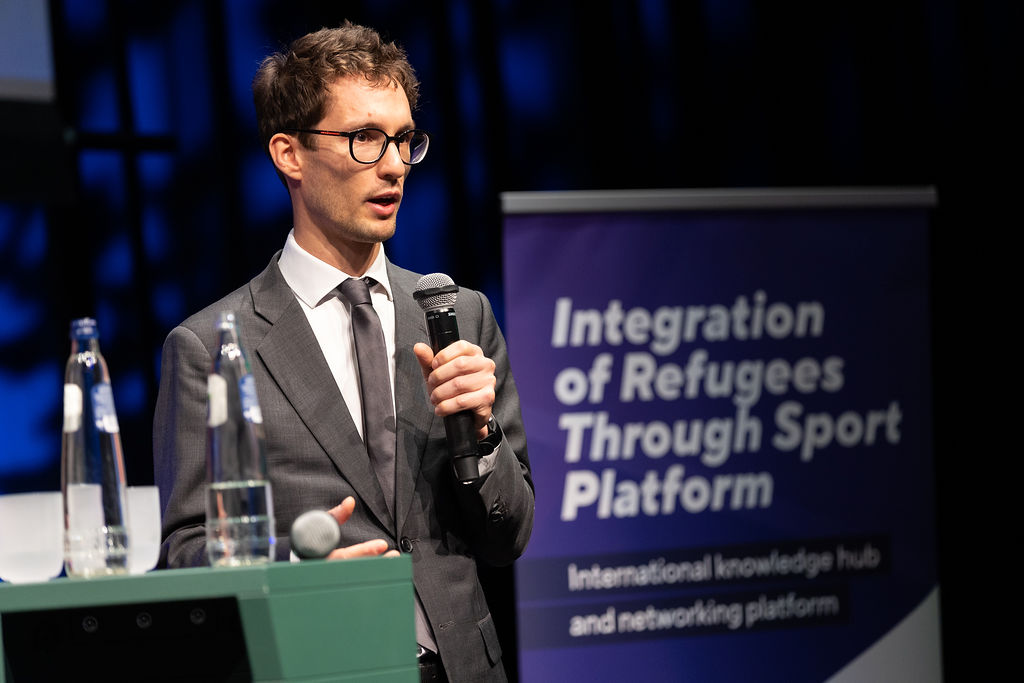 He underlined the EU's third focus area of the campaign, a holistic approach (the other two being awareness-raising and better access to infrastructure), which carries broader messaging than the sport-for-all agenda.
"It's not just about pumping more sport into people's lives, it's also about better nutrition and mental health," he pointed out.
That's why his four co-panellists represented different settings and target groups – from the general public and public space to children, refugees and migrant women.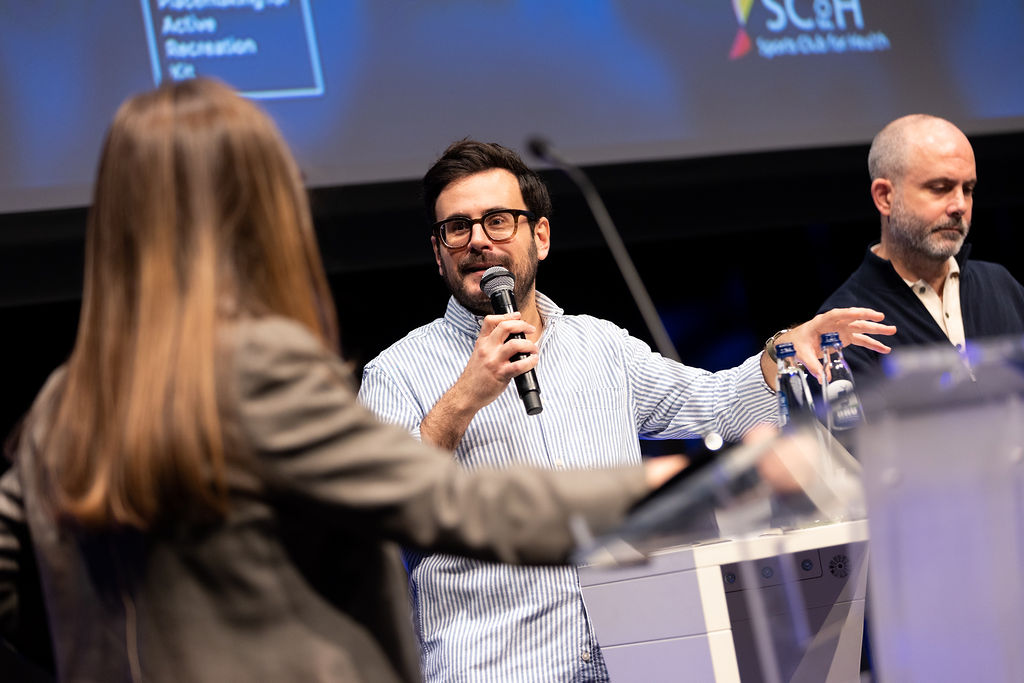 A right for everyone
Ramon Marrades from Placemaking Europe noted that one of our biggest barriers to living a healthy lifestyle literally surrounds us, especially if we live in built-up cities or rely on cars to get around. The "urbanist" mentality is the counterweight to an active lifestyle, but placemakers are starting to find ways to make public spaces more physical activity-friendly through bottom-up actions.
"We urbanists are to blame for lack of public space for physical activity," he said, urging a shift in this mindset. "Let's make every public space suitable for physical activity and not the exception. It should be a right for everyone to shape our cities with our ideas, our dreams and our daily lives."
School grounds are also public spaces that shape children's daily lives, and Gregor Starc from the University of Ljubljana noted that the absence of play or sports infrastructure at schools, particularly in Eastern Europe, often goes unnoticed or unchallenged as part of the bigger picture.
"There are schools in Europe with no gyms or playgrounds. This is something we shouldn't be talking about in 2022 – this should be something from the past," he said, stressing that undermining physical education has consequences for children's performances in class.
"Physical education is the only subject at school that builds the 'hardware' – children's physical capacities – not the 'software'. It's like a computer: if your hardware is old and tired, it won't work. You need good hardware to run the software. Our bodies are supplying the brain and our brains did not evolve because we were sitting; we were running, climbing and catching our food."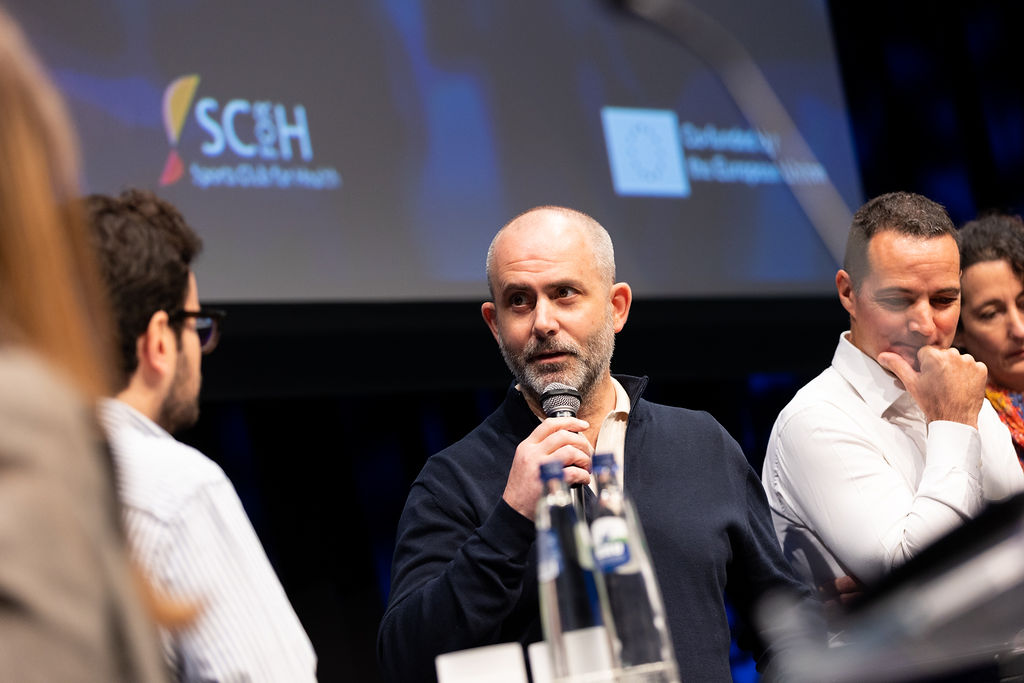 A sense of belonging
Inclusive community sport initiatives can also have important mental and physical health-boosting effects on refugees and migrants, and the UNHCR is recognising how sport can contribute to humanitarian crisis relief and refugee inclusion. But to be more effective, it also needs more attention, Senior Refugee Sports Coordinator at UNHCR, Nick Sore, said.
"Existing sports architecture can be tapped into during humanitarian crises, but it needs better coordination. We need to think more broadly how sport can contribute to a humanitarian response."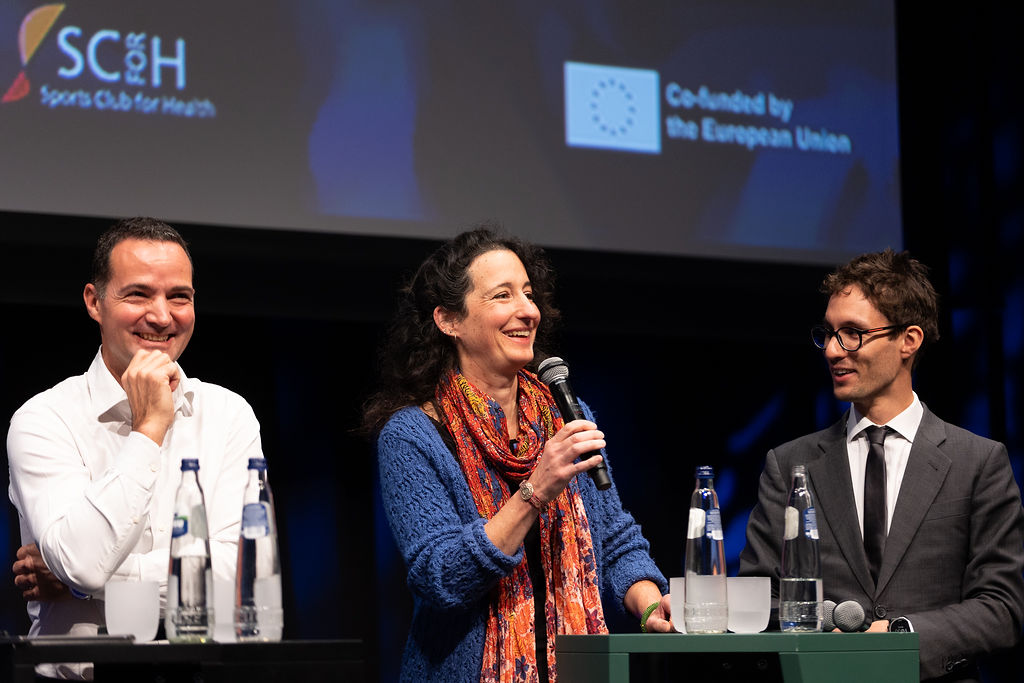 ISCA Award-winning IRTS Networking Platform partner JUNO, from Germany, was one of 13 local refugee inclusion programmes featured at the conference and closing seminar for the project on 24 November, and project coordinator Britta Coy highlighted how every action that provides relief and a sense of belonging to refugees is making a significant difference, even though there is still potential to amplify these efforts.
"Our initiative is about refugee women having fun and being together with other women," she said. "We help them feel like they're part of society, which is a sense of belonging."
JUNO's swimming, biking and climbing activities for refugee women are concrete examples of how social interaction and personal accomplishment can boost participants' mental health through self-belief and providing a support network, which is essential to wellbeing – and a vital step towards living a healthy lifestyle.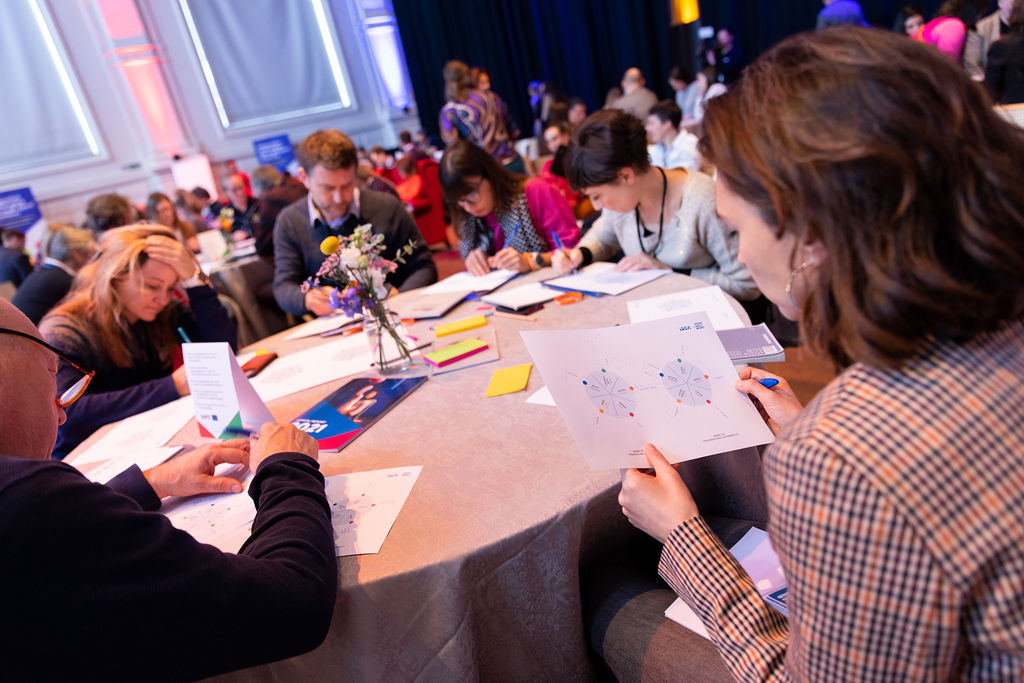 MOVE to Wellbeing workshop
The workshop that followed the plenary session handed over the discussion on healthy lifestyle promotion to the audience, facilitated by Carole Ponchon, with the aim of creating a new concept and model called ISCA's MOVE to Wellbeing.
Mogens Kirkeby introduced the session, joking that "We just had COP27 and what does COP stand for? Conference of Parties. You are also a Conference of Parties, but rather than discussing climate change, we're talking about healthy lifestyles. So you can see this as COP1 of the ISCA MOVE to Wellbeing."
This was not only said with a cheeky smile, Kirkeby was pointing to the potential of the group of 125 organisations gathered at ISCA's conference to be proactive and lead the way in healthy lifestyle promotion. We'll keep you up-to-date with how the MOVE to Wellbeing will materialise in the coming weeks. For now, we invite you to visit our new ISCA Health homepage to be one of the first to access new materials and videos on health-enhancing physical activity.
ISCA Health is supported by the European Commission's operating grants in the field of Health.
Photo: Octavian Carare, infocus Brussels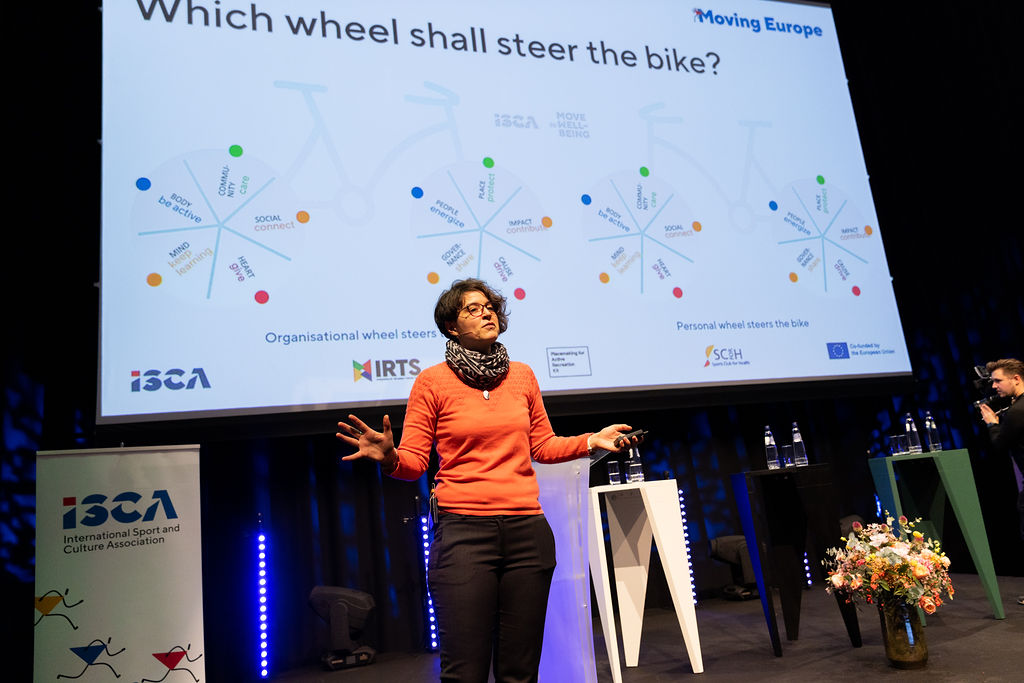 Posted on 23/11/2022 by Rachel Payne, ISCA