ISCA webinar: How to muscle up your game and help tackle the n°1 epidemic in the world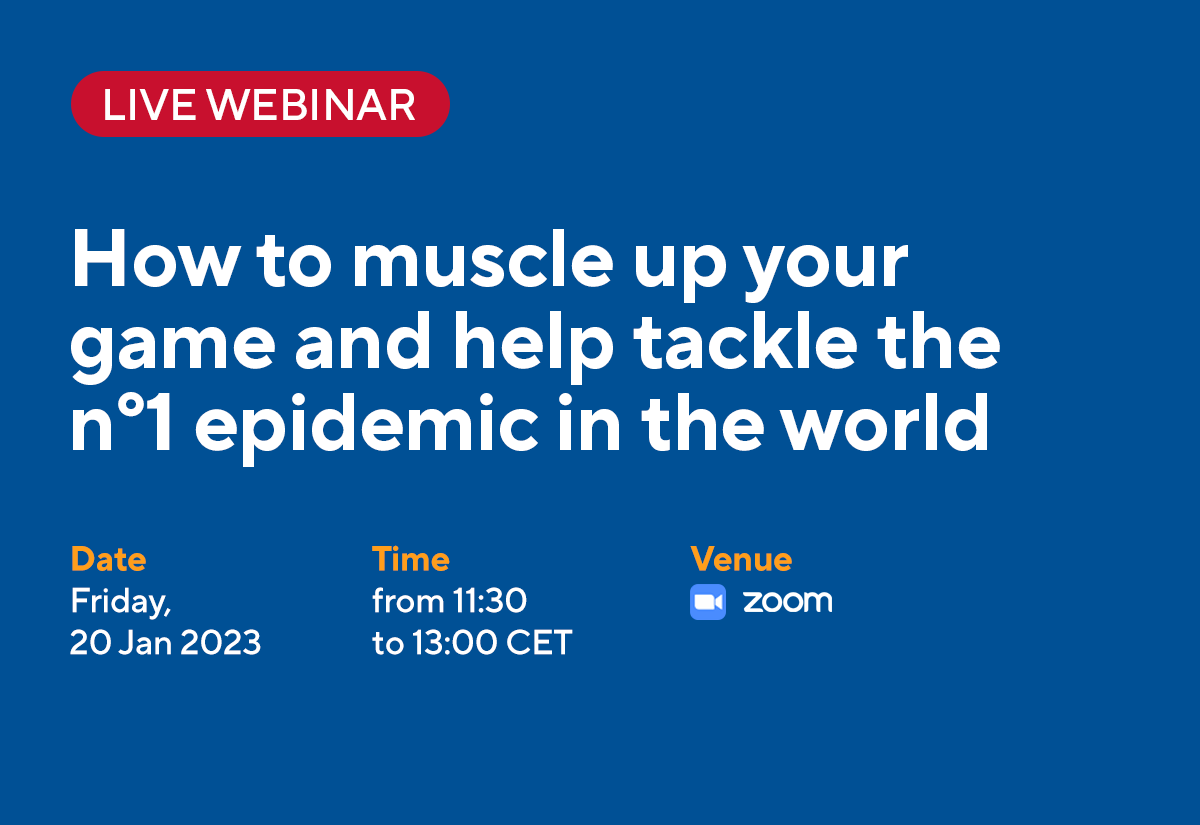 NEW DATE: Registration is now open for the final webinar of ISCA's HEPA series, which will take place online on 20 January 2023 from 11:30am to 1pm CET. The event is part of our series of 3 capacity-building webinars organised by ISCA and the members of our Health Enhancing Physical Activity (HEPA) Experts Group between September 2022 and January 2023.
The first two webinars were a success with more than 170 participants registered. During this 90-minute interactive online event, 'How to muscle up your game and help tackle the n°1 epidemic in the world', we will echo the WHO's Every Move Counts communication campaign and make every second of this experience count. In particular, we will explore the contribution of sport and physical activity to non-communicable disease (NCD) prevention.
As a whole, NCDs comprise the number 1 epidemic in the world. Actually, every two seconds a person under the age of 70 dies of an NCD. That's why we all need to muscle up our games to ensure that sport and physical activity are used as a relevant way to help tackle this epidemic. We promise that this webinar will challenge you to think differently when it comes to this topic.
By attending this webinar, you will gain insights into HEPA for NCD prevention from an expert, Andrea Backović Juričan, a national health promoter at the Slovenian National Institute of Public Health. You will also learn first-hand tips and tricks as well as lessons learned from an existing practice, Pluspunkt Gesundheit", from Pia Pauly, head of the GYMWELT department at the German Gymnastics Federation (Deutscher Turner-Bund - DTB). Last, but not least, you will have the chance during the final part of the webinar to ask your own questions directly to the speakers or in break-out rooms.
Sign up for the webinar here
Posted on 20/12/2022 by Carole Ponchon, ISCA