#MOVEchallenge2022 winners revealed!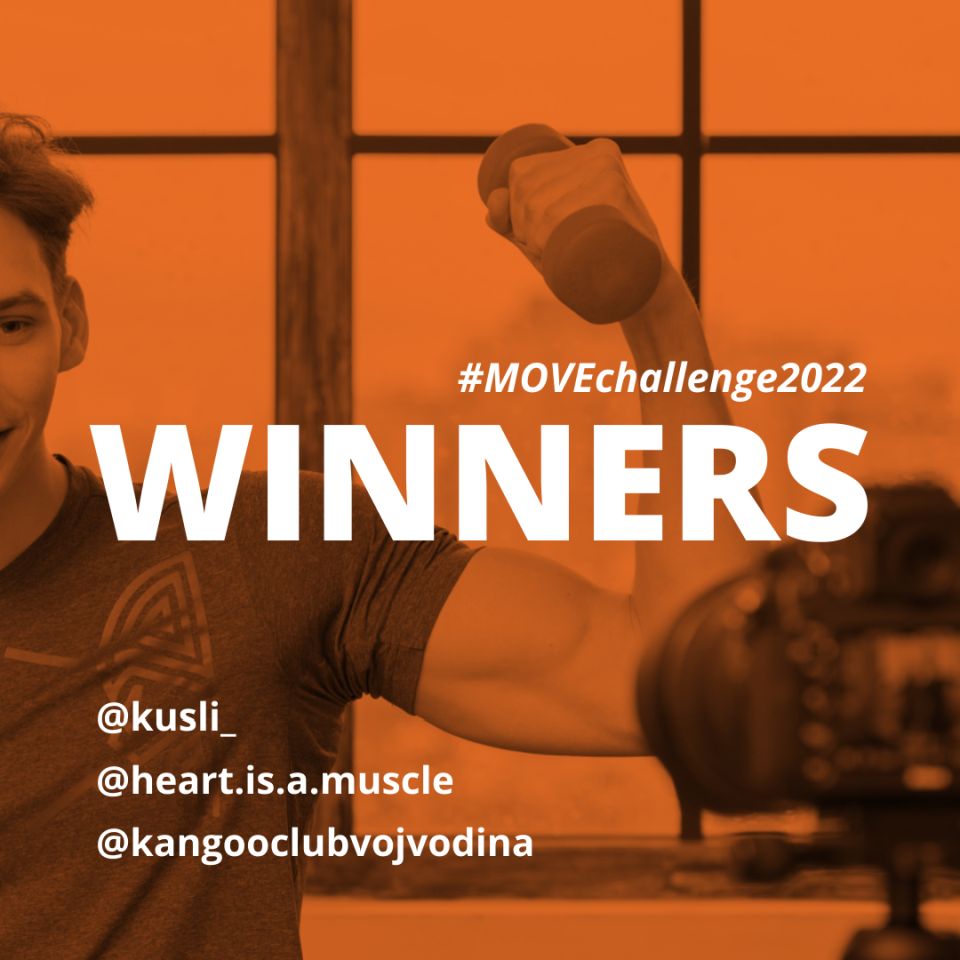 The #MOVEchallenge2022 results are in! More than 40 MOVE Agents from around Europe entered the competition by posting videos of their favourite moves on social media, which made it a tough choice for the jury of NowWeMOVE National Coordinators to name the top three.
But three videos stood out as being original, entertaining and inspiring – with the winner capturing in a little over a minute that it doesn't matter if you master different moves or just give them a try, you'll eventually FindYourMOVE.
Congratulations to the winners of our very first #MOVEchallenge!
First place (Instagram: @kusli_)
Second place (Instagram and Facebook: Kangoo Club Vojvodina)
Third place (Instagram: @heart.is.a.muscle)
All winners will receive a personal notification as well as their prizes in the mail (soon!) - AND they will be included in the latest ISCA - International Sport and Culture Association #MOVEmentPills series of fun exercise videos. The first place winner will also receive a trip to ISCA's MOVING People – MOVING Europe conference in November 2022.
Many thanks to our Spanish NowWeMOVE National Coordinator, Deporte para la Educación y la Salud, for leading the challenge and we look forward to receiving more videos next year!
Posted on 09/06/2022 by Rachel Payne, ISCA