Take a moment to refresh your mind and body: #UseTheStairs for regular 'brain breaks'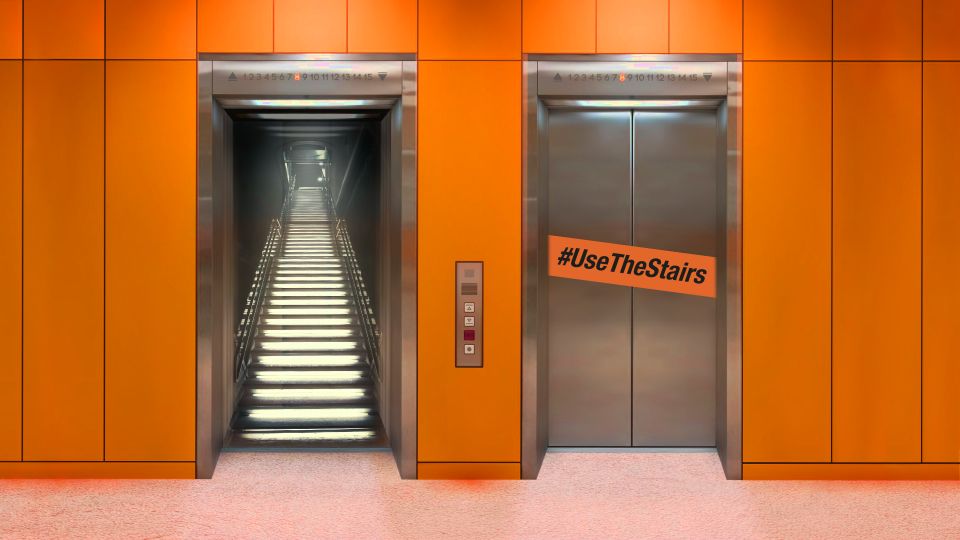 We know that humans are capable of adapting to very difficult circumstances. Our body can demonstrate extraordinary abilities under pressure. Our psyche can show extreme resilience even in harsh environments.
However tough we are and however well we can combat life's challenges, we still need to find time to care for ourselves and pause regularly to refresh our minds and bodies. Even a little bit of physical activity can add a boost of endorphins and energy to our day. And sometimes, the most ordinary things can serve as a great tool for self-care, like using the stairs to exercise or raise your pulse to break up a routine day.
This year, we are celebrating No Elevators Day on 27 April – but you are most welcome to share your creative ideas on how to use the stairs for active 'brain breaks' using the hashtags and #NoElevatorsDay and #UseTheStairs tagging our social media accounts anytime.
These days it is essential to take a break from screens and office chairs to care for your physical and mental wellbeing, to re-unite with your body and also with others. Take a moment to #UseTheStairs with friends, colleagues or by yourself and join our fun Stairs Challenge.
Join the challenge
Register a No Elevators Day event
Follow us on social media for more ideas and fun videos: Facebook, Instagram and Twitter
Posted on 11/04/2022 by Maria Malyshkina, ISCA