Sports Club for Health project to develop country cards and database on health-enhancing sport promotion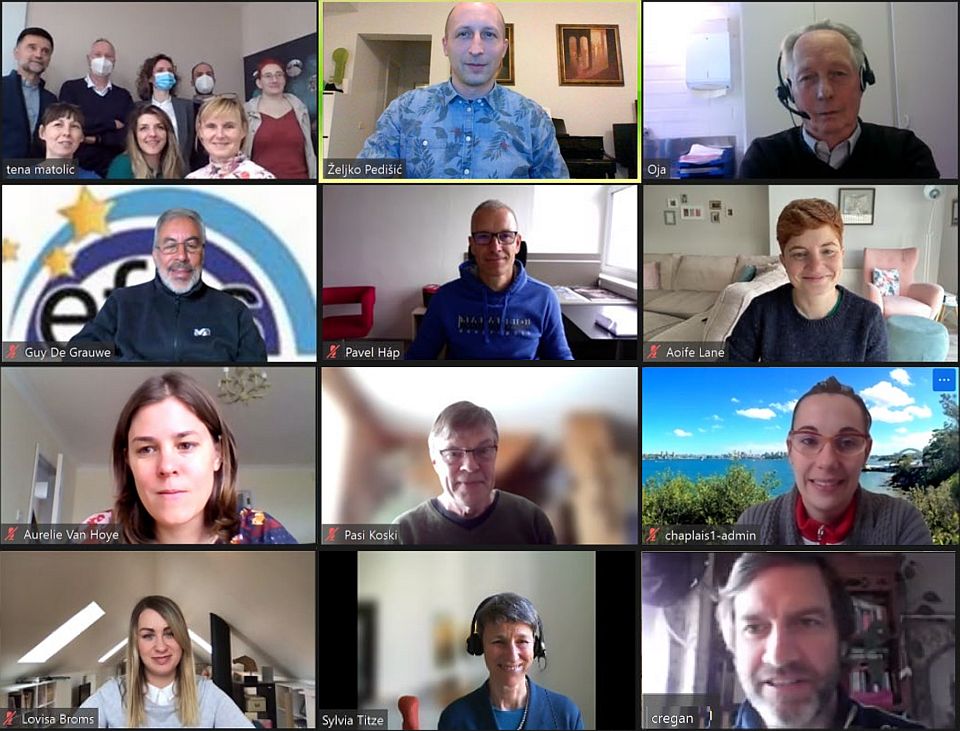 On 6 April, the Sports Club for Health 2020-22 project had a fruitful meeting in Zagreb attended by 19 team members from 13 countries to plan the next outputs, including country cards, a database of initiatives and a symposium. The Erasmus+ Collaborative Partnership, Creating Mechanisms for Continuous Implementation of the Sports Club for Health Guidelines in the European Union, aims to increase participation in sport and physical activity in the EU by encouraging sports clubs and associations to implement Sport Clubs for Health principles in their activities. Here we recap some of the project's milestones so far and preview what's to come.
The international project team has developed an interactive online course with practical recommendations that may help improve the availability and quality of health-enhancing sports activities within sports clubs, sports associations or communities. The course is free of charge and available in 25 languages. Since its launch nine months ago, the course has been accessed by nearly 2000 users from across Europe.
Practical recommendations for adopting and using the Sports Club for Health approach have recently been summarised in a textbook. Last November, the project team also organised a symposium for sports clubs and associations that was attended by 116 participants.
Currently under development are: (1) Sports Club for Health Country Cards, with data on the current state of health-enhancing sports promotion in 36 European countries; (2) a database of European Sports Club for Health initiatives; and (3) a new symposium. Watch this space…
More information about the Sports Club for Health project can be found on www.scforh.org and on the twitter account @SCforH.
Posted on 08/04/2022 by Sports Club for Health