Registration open for CHANGE webinar: Skills and education in sport for development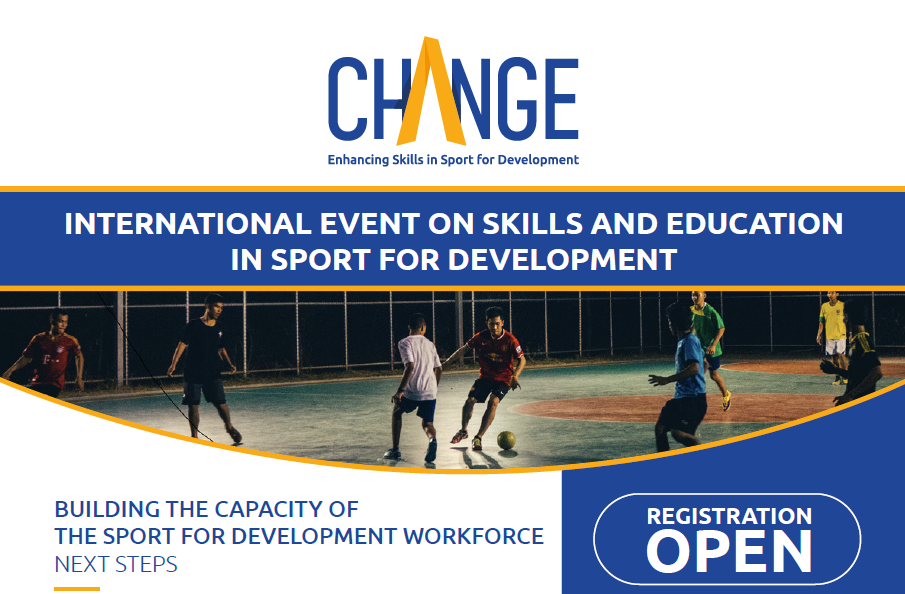 What is sport for development and why is it such a powerful force for change? Join the partners of the EU-supported CHANGE project, including lead EOSE, Women Win, Leeds Beckett University and StreetGames, for an international webinar on how to train and educate the sport for development workforce (focusing on defining and developing the roles of 'coordinators' and 'activators').
The webinar takes place on 24 November and is the closing conference of the two-year project.
It will cover:
What is sport for development and why is it such a powerful force for change
How leading sport for development organisations are developing the workforce
The results of the EU funded CHANGE project and its legacy for the sport and physical activity sector
The CHANGE occupational standards and how organisations and practitioners can use this resource to build their capacity to deliver excellent outcomes
How to develop the sport for development workforce (coordinators and activators) – key themes, methods and approaches
Future activities at the European and global level to build stronger sport for development organisations and practitioners
Sign up for the webinar here
Find out more about the event in the flyer below and about the CHANGE project at the official website
Posted on 01/11/2021 by EOSE