Introductory course to Sports Club for Health approach now online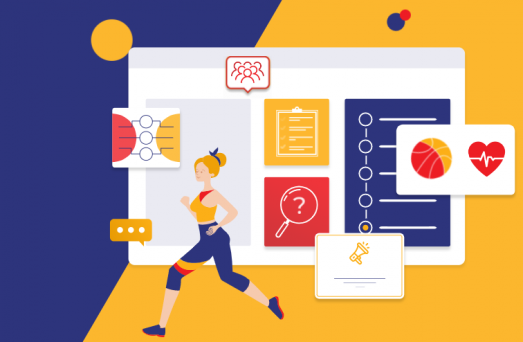 Are you interested in learning how to improve the availability and quality of health-enhancing sports activities offered by your community sports organisation? We invite you to take part in a free 30-minute Sports Club for Health (SCforH) online course, launched as part of the SCforH project.
The Sports Club for Health approach was established in 2008 and has been developed over the past decade by professionals working in community sport and physical activity. Learn the SCforH approach in a fun way by completing the interactive online course in one of 25 different languages. You will receive a certificate upon completion of the course.
The course gives participants a step-by-step introduction to the process of applying the SCforH approach in a sports club or association. The course consists of 7 short units:
Introduction to the course
Background
Guiding principles of the SCforH approach
Benefits of the SCforH approach
Physical activity recommendations
Health benefits of sport and physical activity
Application model for sports clubs and associations.
The content has been developed by an international team of experts in the field of sports and health promotion. Its development was supported by the European Commission, Education, Audiovisual and Culture Executive Agency.
As we would like to improve the course for you in the future, we also kindly ask you to complete the questionnaire at the end of course.
ISCA is a partner in the Sports Club for Health project funded by the European Commission. More information about the project can be found here
Posted on 07/07/2021 by Sports Club for Health project partners