Applications set to open for second round of IRTS Mentoring Programme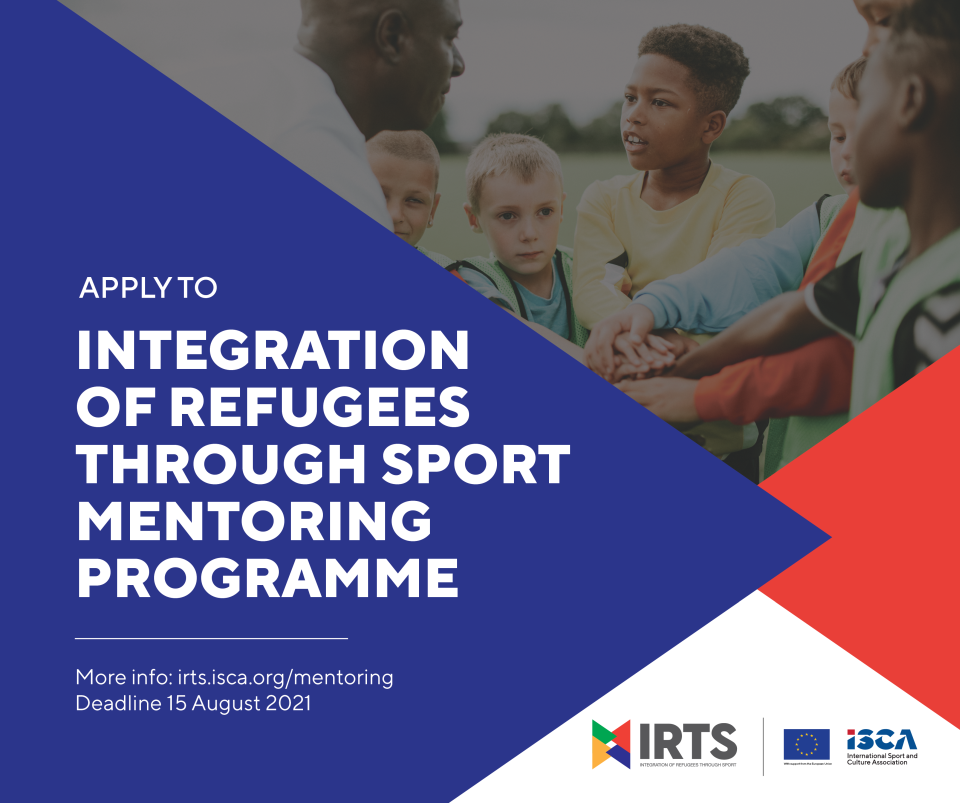 The Integration of Refugees Through Sport (IRTS) Mentoring Programme is connecting people who have specific skills and knowledge (mentors) with individuals (mentees) who need/want the same skills to increase their capacities to work in the field of integration of refugees through sport. On 20 June 2021 we are launching Round Two of the Programme and invite all motivated individuals to apply.
During the 12-month mentoring programme (total duration October 2021 - October 2022), the mentorship pairs will be engaged through an online platform throughout the period and two offline events to meet face-to-face (travel and accommodation costs covered). The mentoring pairs will have access to IRTS Online Courses, online focus groups and helpful resources throughout the programme – both relating to the IRTS field and tips/advice related to mentoring.
The mentoring programme aims to:
Build the capacity for the organisations and individuals involved through accelerated exchange of knowledge.
Allow direct collaboration between various integration of refugees through sport related projects and initiatives.
Grow the international network and community.
Timeline
For the second round of the Mentoring (October 2021 - October 2022) 12 mentees will be matched with pre-selected mentors of experts in the IRTS field. The applications will be opened on 20 June 2021 and the deadline for applications will be on 15 August 2021.
Read more on the Integration of Refugees Through Sport website and in the guide on how to apply below.
Posted on 15/06/2021 by Laura-Maria Tiidla, ISCA