Countries start lifting restrictions on exercise and sport under Covid-19 lockdowns: How do they compare?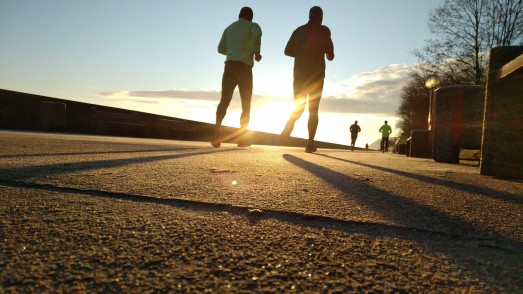 ISCA exclusive mapping across Europe and beyond.
On Saturday 2 May, adult residents in Spain stepped outside to exercise in parks and public spaces for the first time in seven weeks. This is one of the most publicised milestones in a week that saw governments around Europe and other parts of the world lifting restrictions on exercise and sport under the Covid-19 lockdowns. ISCA puts the spotlight on the status of physical activity and sport across Europe and beyond in this exclusive mapping by country.
Drops in Covid-19 infection and hospitalisation rates in countries such as Denmark and Australia prompted the first steps to reopen sport and recreational activities, starting with non-contact sports and outdoor exercise in small groups. The Australian government's "Framework for Rebooting Sport in a COVID-19 Environment", published on 2 May, underlines Australia's beloved community sport as a public priority, with a comprehensive overview of plans to re-start 49 sports over three phases. Earlier in the week, seniors returned to their lawn bowls and tennis clubs after state governments relaxed recommendations for high-risk groups to avoid making unnecessary ventures into the community.
Danish sport for all umbrella association and ISCA member DGI released its recommendations for reopening club sport as early as 20 April, in collaboration with the Sport Confederation of Denmark (DIF). With indoor sports still being off-limits, DGI and DIF are offering support packages for clubs to stay afloat, with a total of 50 million DKK pledged as part of a crisis package. Sweden, despite having had the most relaxed regulations in Europe during lockdown, pledged a total of 500 million SEK in compensation to sports associations.
Ireland delayed its lifting of lockdown restrictions until 18 May, but has unveiled its optimistic five-phase plan to re-start community and elite sport from May until August. By 10 August, its government expects "gyms [to] re-open, while the majority of sports will be returned to normal – except for limits on mass gatherings".
Below we present the current status of physical activity and sport under Covid-19 lockdowns in 56 countries and counting (including 39 European countries). The list is not authoritative nor exhaustive, but we aim to update it regularly and add countries as new information becomes available. The list is compiled from government sources, established news media, ISCA staff (from 15 countries) and our network of members and NowWeMOVE National Coordinators across the world.
Related: ISCA President Mogens Kirkeby comments: Physical activity in first wave of re-opening after Covid-19
Status of physical activity and sport restrictions by country (updated 16 June)
EUROPE
Albania
Lockdown eased from 27 April, allowing walking in special "Red" and "Green" zones for limited amounts of time (max 2 persons). Green areas and parks will continue to be closed until 11 May. Gatherings of more than two people in public spaces will not be allowed.
Austria
Outdoor exercise permitted and non-contact sports (e.g. golf and tennis) resumed from 1 May. Outdoor facilities such as athletics tracks and skiing facilities away from ski resorts also opened from 1 May. Indoor leisure facilities, gyms and swimming pools were re-opened at the end of May. Parks in Vienna reopened on 14 April.
Belgium
The Flemish Minister for Sport has announced that, in addition to allowing residents to walk, jog, cycle and rollerblade outside, outdoor sports and exercise will be permitted again from 4 May. Individuals can exercise with two other people who are not from their household. Indoor sports facilities and changerooms will remain closed. Sport clubs and fitness clubs reopened from 8 June, but not swimming pools or wellness centres.
Bosnia and Hercegovina
Quarantine measures relaxed on 24 April, allowing senior citizens and children to leave home every second day for several hours. But on 29 April it was decided to reinstate the night curfew during the three-day Labour Day holidays and ban gatherings of more than five people.
Bulgaria
By Order No. RD-01-143 / 20.03.2020, the Minister of Health suspended visits to parks, urban gardens, sports and children's playgrounds and facilities in open and closed public places. Now visits to urban parks and gardens are allowed again. Individual outdoor sports activities were allowed again from 4 May. Gyms and indoor faciltiies reopened on 18 May.
Croatia
Sport and recreational activities are suspended until 4 May. From 11 May up to ten people will be allowed to gather in the same place on the condition of physical distancing.
Cyprus
On 4 May, restrictions on daily trips (one per day, approved via mobile text message) were eased to three daily essential outings. Outdoor sports facilities will be accessible for high-level athletes included in the list of the Cyprus Olympic Committee and team sports only. From 21 May all restrictions on free movement will be lifted. Gatherings will be permitted in groups of up to 10 people. Parks, play areas in outdoor spaces and squares will reopen for the public, but again be subject to the 10 people rule. Cypriots will be allowed to visit the beach for recreation from 1 June.
Czech Republic
Individual outdoor exercise and sport allowed from 7 April and sports activities for groups of up to 10 people allowed from 24 April.
Denmark
Outdoor, self-organised exercise allowed for individuals, pairs and groups under 10 people. DGI and the Sports Confederation of Denmark (DIF) announced on 20 April that non-contact outdoor sports clubs (e.g. golf and tennis) could reopen. Gyms, swimming pools and indoor sports are allowed to reopen starting from 8 June. Local sports associations could apply to DGI and DIF for financial compensation until 15 May (50 million DKK total crisis package).
Estonia
Individual outdoor exercises (max 2 persons) have been allowed throughout quarantine. All indoor organised sports are still banned with no concrete deadline. It is allowed from 2 May to use outdoor playgrounds and sports facilities, but some municipalities (Tallinn) impose restrictions.
Finland
Individual outdoor exercises are allowed. The Finnish government announced its "hybrid" reopening strategy on 4 May. It plans to reopen outdoor facilities on 14 May and allow sports competitions to resume from 1 June. A gradual reopening of indoor facilities such as swimming pools, sports facilities, leisure and youth centres will also start on 1 June. There will be a 50-person limit to public gatherings, which included sporting events.
France
Parks and gardens reopened across France from 1 June, beaches and lakes from 2 June. Gyms and swimming pools can reopen in green zones as of 2 June and in orange zones as of 22 June.
Germany
The German government announced on 30 April its plans to reopen playgrounds. The German Chancellor announced on 6 May that schools may reopen in phases and outdoor sports may resume for children and non-professional leagues under strict hygiene rules. States can decide about the relaxation of measures at their own discretion. Fitness studios were allowed to open from 15 May, except in Berlin where the reopening date was 2 June subject to certain rules (such as contact-free sport with a minimum distance of 3 metres, ventilation etc.).
Greece
As of 4 May, people may move freely outdoors. Gyms reopened on 15 June. Sports events are still cancelled.
Hungary
Hungary began lifting restrictions on 4 May. Sports training for professionals and amateurs is now allowed "behind closed doors" and matches will be allowed to resume without spectators. All parks and open air baths are open to the public. Curfews and restrictions still apply in Budapest and Pest County.
Iceland
Self-organised exercise and organised sport outdoors is allowed for individuals and groups of up 4 people. Public gatherings (including student groups of all ages) raised from 20 to 50 people on 4 May. Gyms, swimming pools (including Blue Lagoon) and indoor sports clubs remain closed.
Ireland
Ireland announced a 5-phase reopening plan on 1 May. Self-organised exercise and organised sport outdoors will be allowed for individuals and groups of up 4 people from 18 May (pitches, tennis courts and golf clubs will reopen from this date). Small group team training and non-contact sports can resume outdoor training from 8 June. Non-contact sports matches (indoors and outdoors) can resume from 29 June. Swimming pools can reopen and sports leagues resume from 20 July. Close-contact sports, gyms and spectator sports can restart from 10 August. Limits on mass gatherings to continue.
Italy
One of the strictest national quarantine measures was partly lifted on 4 May, with residents being allowed to go outside to walk or exercise and visit relatives within their region. On 3 May, the Italian Olympic Committee (CONI) published a plan to reopen community and elite sport for children and adults. Gyms and swimming pools reopened in most regions on 25 May, with strict social distancing rules, but not in Lombardy, the northern region at the epicentre of Italy's crisis.
Latvia
The state of emergency is extended until 9 June. From 12 May, gathering indoors and outdoors is permitted with no more 25 participants. Indoor events can last no longer than three hours, outdoor events are no longer limited in hours. Sports and other leisure venues are restricted to working hours (7:00 AM until 24:00 PM) It is also permitted to conduct sports training under certain conditions.
Liechtenstein
The government began to relax its measures from 27 April, but sport clubs and fitness centres remain closed.
Lithuania
Lockdown extended until 31 May, but some restrictions have been eased. Sports clubs opening and outdoor events with maximum 30 participants will be allowed from 18 May. From 30 April, outdoor leisure activities are allowed in open areas, with groups of two families or smaller. Golf and outdoor tennis, outdoor shooting and water sports have already been permitted.
Luxembourg
Individual physical activity (running, walking and cycling) was always allowed during lockdown. On 5 May, the Government informed about major reopening measures starting 11 May. Contact sports will not be allowed, but outdoor sporting activities will resume on 11 May (e.g. tennis, golf, and horse riding. Schools are reopening in three phases (secondary schools: 4 and 11 May; primary schools: 25 May), but all physical education classes will be cancelled until the end of the school year. Playground remain closed, but it will be possible for up to 20 people to meet outside from 11 May.
Malta
All people aged over 65, pregnant women and others who suffer from particular medical conditions have been ordered to stay at home. The first relaxation measures came into force from 4 May, including permission for gatherings of up to 4 persons. Local councils are now encouraged to open up their streets and public squares to pedestrians and cyclists and make some streets car-free.
Moldova
Moldova is operating a state of emergency until 15 May. It is not known yet if it will be prolonged, but the situation is stabilising. The government reopened parks on 27 April, so residents are allowed to go for a walk/run or to do other physical activity. Sports facilities and playgrounds and other public movement spaces are still closed, as well as all sports clubs and gyms. People can gather in groups of 3 maximum (exceptions are families and people living together).
Netherlands
The Dutch government has announced a step-by-step reopening of public spaces from 11 May. Children up to 12 years old can exercise together under supervision (no distancing required). Young people from 13 to 18 years old are allowed to exercise outside with each other under supervision, but with a distance of 1.5 meters between them. Outdoor sports in groups are allowed for all ages from 11 May, if a 1.5-metre distance can be kept. Official matches and competitions are not allowed. Municipalities will make agreements with local sports clubs and community sports coaches. Different municipalities may opt for different approaches. Both indoor and outdoor pools are open. Indoor fitness clubs, gyms and sports clubs may not be allowed to open until 1 September. There is support available through the Youth Fund for Sports & Culture to help families pay sport club fees for their under 18 children and there is a fixed low VAT rate for online sports lessons. Rent is waived for all sports associations from 1 March-1 June 2020.
Norway
From 7 May, gatherings and sports activities will be possible in a public place with up to 50 people keeping a minimum 1-metre distance. Sports activities can also resume training following strict health recommendations. Contact sports with high risk of transmitting infection are still not allowed, changerooms remain closed and sports equipment should not be shared. The government is also considering allowing events of up to 200 people from 15 June. School swimming lessons and organised swimming can resume from 1 June. Gyms, fitness centres and public swimming pools can reopen from 15 June.
Poland
The public are able to use open sports facilities from 4 May. The government is implementing a gradual relaxation of restrictions in grassroots sports, including sport classes in schools, sport and fitness facilities and outdoor sports events with up to 50 participants, without spectators.
Portugal
Exercise outdoors has always been permitted under lockdown, for a limit of one hour at a time. Outdoor classes with a max of 5 participants are allowed. All individual sports are now allowed, respecting health rules. Swimming pools, gymnasiums and indoor classes remain closed until the end of May (source: IPDJ Sport for All Division).
Romania
Lockdown will be gradually lifted after 14 May, enabling people to move freely within localities. The Youth and Sports Ministry announced that from 15 May people will be allowed to do outdoor sports but in groups no larger than three persons. However, this restriction will be waived for professional athletes, who will be able to train in groups, under special conditions. Sports competitions will not resume yet. Sports clubs must follow strict guidelines to reopen their facilities.
Russia
Two largest Russian cities, Moscow and Saint-Petersburg, have extended the coronavirus lockdown until 31 May. Starting 12 May, residents will be required to wear face masks and gloves in all public places and transport. The government is working out a 3-stage plan on lifting of the restrictions, first allowing people to go for walks and exercise on the streets, and opening parks and other recreational facilities in the third stage. Gyms, swimming pools, public sports and recreation facilities will reopen after 23 June.
Serbia
Serbia lifted its restrictions on 7 May and now allows gyms and fitness centres, parks and public areas intended for recreation and sports to reopen subject to Serbian government regulations. Residents may move freely outside but are recommended to stay indoors as much as possible.
Slovakia
From 22 April sports grounds reopened for non-contact sports (food/drinks are not allowed, changerooms are closed). Lockdown will be eased in four stages, with stages 2 and 3 expected to be implemented earlier than planned. Stage 4 will include opening of swimming pools, indoor sport venues and allowing sports events.
Slovenia
From 4 May, all outdoor activities/exercises/sports are allowed with 2-metre distance from others. Professional non-contact sport as well as individual training for all team sports are also permitted. On 6 May, the Government adopted an Ordinance on the Temporary Conditions for Playing Sport, which allows adapted training to take place and competitions to proceed without spectators and only participants who are necessary to carry out the matches.
Spain
Ban on exercising outside was introduced in March and lifted 7 weeks later on Saturday 2 May. Adults are now allowed to exercise between 6am and 10am and then 8pm-11pm. Children can go out to play from midday-7pm, and elderly/people with disabilities have protected timeslots from 10am-midday and 7pm-8pm. Reopening of gyms, sport and fitness centres has been delayed until Phase 3.
Sweden
Outdoor exercise allowed for all. Adult sports matches and tournaments are suspended, but training indoors and outdoors (recommended) is allowed for individuals and groups of under 50 persons. From 17 April children under 18 can participate in matches and tournaments again. People aged over 70 are advised not to participate in indoor group sport. Gyms remain open according to strict hygiene rules (commercial chain SATS closed for 2 weeks in March). Sports associations can apply to the government for compensation until 15 May (500 million SEK total crisis package).
Switzerland
Restrictions on grassroots sport will be lifted on 11 May, when training in all sports and other activities can resume, following strict guidelines. Sports activity may only take place in small groups with a maximum of 5 people, without physical contact and in compliance with hygiene and distance rules. Competitions are also not allowed, but professional sport may resume on 8 June. A decision will be made on 27 May depending on the development of the pandemic.
Turkey
Lockdowns on weekends are expected to continue until late May. During the week, only 20-65-year old citizens are allowed to go out. Public places like parks are off limits, sports facilities are also closed. From 11 May it wa announced that more people of different age groups will be gradually allowed to go out within limited walking distances, but now lockdown has been extended again until 19 May.
Ukraine
Quarantine is in place until 22 May, and measures are to be eased starting from 11 May: parks, squares, recreation areas will be open for visitors; training of athletes of national teams and individual training will be allowed. Currently, it is prohibited to exercise outdoors. Sport clubs and fitness centres are closed.
United Kingdom
From 13 May, people in England will be allowed to go outdoors more than once a day for leisure purposes and do unlimited amounts of outdoor exercise alone, with members of their household, or with one person from outside of their household. People from the same households are also allowed to go to other destinations (such as parks and beaches) in England and to play sports like golf, basketball, tennis and fishing. Any facilities associated with outdoor sports and physical activities are permitted to reopen, including basketball and tennis courts, playing spaces like golf courses (public and private) and playing fields and watersports. Outdoor gyms, playgrounds, or outdoor swimming pools will remain closed. The Welsh and Scottish governments have said people can exercise outdoors more than once a day from 11 May. Gyms arfe expected be able to reopen in England from 4 July. In Scotland, outdoor swimming is permitted along with other outside activities including golf, canoeing and hiking. However, leisure centres and gyms have not reopened yet. In Northern Ireland, some sports, such as golf and tennis, have also been allowed to restart, with social distancing measures in place.
OCEANIA
Australia
Outdoor exercise is allowed without stopping along the way. Under the federal government's Framework for Rebooting Sport in a COVID-19 Environment, community sport in Australia will reopen according to Level A, B and C restrictions. These are currently at Level A where some outdoor training and non-contact sports are allowed in groups of up to 10 people. There are different regulations for all types of amateur and elite sports (see table). On 8 May the Australian government announced its 3-step framework for states and territories to reopen at their own pace. The hardest hit states (NSW and Victoria) have not planned to ease restrictions yet, but less hit states and territories (WA, NT, SA and Tasmania) have already increased gathering limits and are allowing outdoor activities to resume. Gyms are not set to open until after 8 June.
New Zealand
New Zealand went from Level 4 (highest alert) to Level 3 restrictions on 27 April. New Zealand eased to Alert Level 2 restrictions on 14 May. This means an increase in gatherings to up to 10 people (with 1-2-metre distancing), which includes sport and recreational activities. The government is working with community sport organisations to help them reopen safely, but people may return to public swimming pools and gyms and resume outdoor activities.
NORTH AMERICA
Canada
Cautious re-opening is happening across the provinces according to multi-phase plans. Outdoor exercise restrictions eased at the beginning of May, and recreation activities such as golf and fishing have been allowed to resume in some provinces. Re-opening of organised sports, swimming pools and gyms is being contemplated from June in less affected provinces.
United States
In the world's worst hit country, stay-at-home orders have been in place for 39 states, but some are gradually lifting restrictions and publishing multi-phase reopening plans. Restrictions vary greatly from state-to-state. For example, gyms in Tennessee were allowed to open again from 1 May, Nevada, New Mexico and New Hampshire are re-opening parks and golf courses, and Florida re-opened beaches on 17 April. Illinois controversially re-opened gyms as early as 24 April. Gyms all over the USA can now open if they adhere to strict physical distancing and sanitation protocols. As such, states like Texas, Florida, Georgia and Arizona have been given the green light to resume most operations with reduced occupancy and expanded safety rules.
LATIN AMERICA
Argentina
Quarantine is extended until 24 May. Residents can walk approximately 500 metres from their homes for an hour, but social, cultural, sports and religious events are still suspended. Regions with less than 500,000 residents may be exempt if they follow health regulations.
Brazil
Some states are easing restrictions, while others announced stricter lockdowns this week. Gyms and clubs were allowed to reopen in one state, Santa Catarina, on 22 April. This includes facilities that offer gymnastics, weights, Crossfit, dance, swimming. Gyms can be open at only 30% capacity and members must schedule to go and wear face masks. They can stay for 45 min, cannot use their mobile phones inside and have to bring their own bottle of water. The use of locker rooms is forbidden. Group training is not allowed (source: Sesc and state government). The governor of São Paulo announced a gradual reopening of the state from 11 May. Other states, such as São Luís, Maranhão and Ceará introduced stricter lockdown measures from 5 May or extended existing ones, meaning that parks are closed and residents may not exercise outside.
Chile
The government has introduced a nationwide curfew (from 10 PM to 5 AM) and selective quarantines on areas with high incidences of the virus. From 12 May, the current quarantine for the communes of Santiago, Quilicura, Recoleta and Cerrillos in the Metropolitan Region and for the urban area of Antofagasta and all of Mejillones in the north of the country is extended. The restriction on moving applies only to communes that are in total quarantine. Additionally, there is a ban on public gatherings of more than 500 people.
Mexico
Phase 3 of the epidemic was declared on 21 April, meaning further limitations on movement in public spaces until 30 May. Measures include stay-at-home orders, restrictions on public gatherings, and in some areas curfews and mandatory face masks in public areas. Mexico plans to begin easing restrictions from 1 June if the current measures are successful.
Venezuela
In mid-March, the government declared a state of national emergency. On 8 May the government presented proposals to reinforce quarantine. Among the current measures is the mandatory use of masks, physical distancing and good hygiene.
AFRICA
Democratic Republic of Congo
A public health state of emergency has been declared until at least 15 May. The government has imposed a night curfew from 8 PM to 5 AM. People are not allowed to move outside of their homes with the exception of essential activities. Sporting events and gatherings are banned. President Nguesso denounced the activities of young men engaging in contact sports in neighbourhoods in some cities.
Ethiopia
On 8 April the government declared a State of Emergency which will last for five months. Sporting activities at all levels are prohibited. Children's playgrounds and other such venues are closed. All gatherings of more than 4 people are prohibited.
Nigeria
A phased and gradual easing of the lockdown started on 4 May. Currently, there is a curfew from 8 PM to 6 AM except for essential services during this period. In addition, mass gatherings of more than 20 people outside the workplace is prohibited. It is possible to go out for exercise. The use of recreational parks and community sport is suspended until further notice.
South Africa
South Africa is still under Level 4 restrictions, but residents were allowed to exercise outside again after 5 weeks on 1 May. There are still strict curfews, so exercise outside is only permitted between 6am and 9am.
ASIA
China
The mainland of China has been under strict lockdown for more than two months, and has just started relaxing some measures. However, after several new cases emerged, the authorities put the city of Shulanunder a strict lockdown, keeping measures in other regions to prevent another wave of infection.
India
The central government announced the 2-week extension of the lockdown for the second time on 8 May, but some of the measures have been relaxed. Activities currently allowed differ within different zones, while it is generally prohibited for everyone to go outside from 7 PM to 7 AM and for elderly people of 65+ years old, children under 10 years old and pregnant women at any time of the day. Sport complexes are closed throughout the country. Implementation of measures may vary by state.
Pakistan
Pakistan began easing lockdown measures from 9 May in several stages, announcing partial opening of markets and shops in the first phase. People were allowed to go outside for the first time during the pandemic.
Singapore
From 5 May, Singapore eased its newest lockdown to allow exercise with safe distance in public spaces and common areas of high density private residential buildings. Sports facilities, gyms, swimming pools and playgrounds (including those in private residential blocks) remain closed.
Text written and compiled by Rachel Payne and Maria Malyshkina
Photo: Tomasz Wozniak/Unsplash
Posted on 05/05/2020 by Rachel Payne and Maria Malyshkina, ISCA