WHO will focus on connecting with stakeholders to implement GAPPA in 2019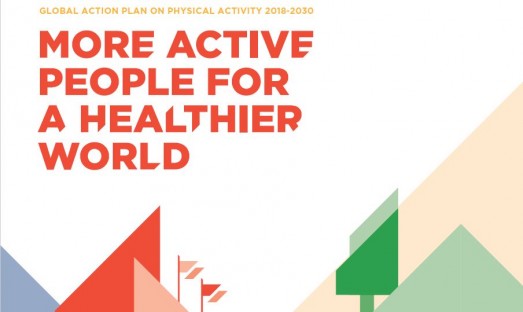 The World Health Organisation (WHO) is kicking off the new year with an ambition to connect with more stakeholders and countries to achieve its Global Action Plan for Physical Activity (GAPPA) 2030 target of a 15% reduction in physical inactivity worldwide.
Since the GAPPA was endorsed and adopted in May and June last year, the WHO has launched a new campaign, Let's Be Active, and a new report in collaboration with the Lancet on global physical activity trends from 2001-2016.
This year it plans to develop a GAPPA Global Monitoring and Evaluation Framework to track progress towards reaching its targets, and guidelines on physical activity among under 5s, youth, adults and older adults, as well as finalising international translations of the GAPPA documents.
It will also set up a Global Register of Private Sector Commitments "for stakeholders to communicate their commitments in support of GAPPA and achievement of the goals set for 2025 and 2030".
Among the free tools now available for physical activity promoters to use when advocating towards local, national and international decision-makers are:
Read the latest comment from ISCA Mogens Kirkeby on The Lancet report on physical activity trends from 2001-2016
Catch up on ISCA's coverage of the Global Action Plan for Physical Activity developments
Exclusive interview with WHO Europe's Lea Nash Castro