"Waiting for Ronaldo" – reflections on the launch of the WHO Global Action Plan for Physical Activity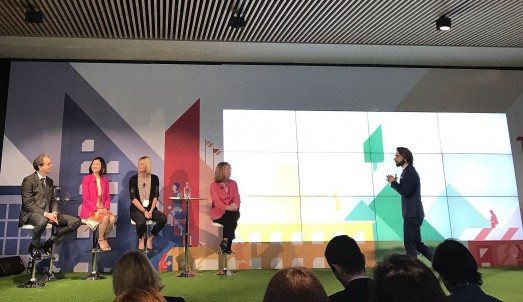 Comment by ISCA Secretary General Jacob Schouenborg.
What's not to like!
After a quite inclusive process, the WHO's Global Action Plan on Physical Activity 2018-2030 – More Active People for a Healthier World (GAPPA) was launched yesterday evening (4 June) in Lisbon, Portugal.
And really, one has to look closely to find anything to disagree with!
The Plan is an excellent global driver for the Physical Activity agenda in the years ahead. It is well-formulated, evidence-based, cross-sectoral and balanced.
It is now also supported by some nice visuals, including a "Let's be active" slogan, a video, and key messaging.
ISCA will certainly do its part to promote the GAPPA – and help our members across the world to do so, too.
The launch event positively underlined the political support to the Action Plan; The "SG" himself (i.e. Dr. Tedros Adhanom Ghebreyesus, the Secretary General of the WHO) attended the launch event, flanked by the prime minister of Portugal Antonio Costa, and his ministers for Health as well as Education.
It was evident that we had reasons to celebrate – there was much positive messaging on the Action Plan and the need for follow-up Action. Pedro Teixera from the Portuguese Ministry of Health, gave a preview of the upcoming and very neatly looking Portuguese campaign for physical activity – and ended by quoting ISCA's concept of the Human Right to MOVE, by the way (pictured below).
So what's not to like?
As always, when things are very positive and sound just right, and when there is no discord or disagreement whatsoever, the devil may be in the detail. In this case, this may very well mean that the plan is no guarantee for success – while it is detailed and specific, there is a strong need for key players to step up and engage more. The biggest risk with the plan is that nothing happens at all!
It is an opportunity nonetheless. For ISCA and ISCA members to talk to governments and stakeholders, and cooperate and push for more physical activity. And we will do our part!
That is, the part of organised, civil society. Of grassroots sport. And if anything seemed to be of little focus in the launch event, then grassroots sport may just be it.
Yes, the launch event was held in the HQ of the Portuguese Football Federation. And yes, almost all dignitaries that were on the impressive speaker list were referring to football and to the upcoming World Cup, to which Portugal attaches high hopes. Predictably, the "SG", Prime Minister and President of the Football Federation exchanged national football team t-shirts with their own names on them in front of the flashing cameras and the live stream that apparently reached 10 million impressions. The audience was cheering more than ever when celebrity national football team coach Fernando Santos showed up on stage to share handshakes with the political leaders.
During the day, there had even been speculation that maybe – just maybe – football superstar Ronaldo would be showing up! And there was a funny buzz in the audience for the same reason.
I have nothing against professional football. And I acknowledge that it can draw attention to other causes. But as one observer close to the organisers shared with me: "Ronaldo would steal the whole picture if he showed up". I think that pretty much says it all: When it comes to the sport sector, the attention is yet again diverted towards professional and elite sport – and the attention span that it can deliver in return may well be short-lived. The focus on what I consider the REAL agents of change – civil society organisations or grassroots sport, seems still to be missing, or at least not underlined much, including in GAPPA.
I think we have come a long way with the action plan. And it is great that sport has its due role to play in this. Ronaldo did not show up yesterday. And maybe that is not what we need for GAPPA to succeed, either. Grassroots sport has its role to play, in its own right.
More coverage:
WHO launches Global Action Plan on Physical Activity 2018-2030 in Lisbon
Clear ISCA footprint on WHO action plan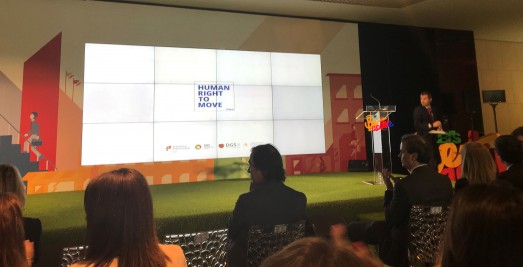 Posted on 05/06/2018 by ISCA Secretary General Jacob Schouenborg