WHO launches Global Action Plan on Physical Activity 2018-2030 in Lisbon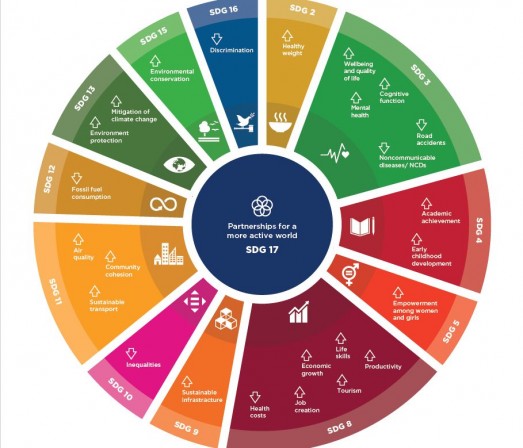 This afternoon the World Health Organisation has officially launched the Global Action Plan on Physical Activity 2018-2030 – More Active People for a Healthier World (GAPPA), which was endorsed at the 71st World Health Assembly on 24 May in Geneva, Switzerland. ISCA Secretary General Jacob Schouenborg is in Lisbon, Portugal, for the event, which has been eagerly awaited by physical activity advocates, including ISCA, who have contributed to the plan throughout the drafting process.
The plan calls for an interconnected cross-sector approach to reduce physical inactivity across the globe by 15% by 2030. In addition to civil society, this means governmental and non-governmental actors, the private sector, research institutions and the broader health sector all need to play a part in putting the plan into action.
"This is not about telling people to be more active," Professor Fiona Bull, Program Manager in NCD Prevention at the WHO, explains, "it focuses attention and the need for action on the causes of why so many people are less active – and these are cultural, environmental and economic as well as individual factors."
The plan has four objectives and 20 action areas, and also connects different aspects of physical activity promotion with the 13 WHO sustainable Development Goals in a colour wheel (pictured above). The four objectives are to create Active Environments ("social norms and attitudes"), Active Environments ("spaces and places"), Active People ("programmes and opportunities") and Active Systems ("governance and policy enablers").
These objectives complement ISCA's existing work to raise awareness and provide access to physical activity offers through the NowWeMOVE campaign, to facilitate collaboration on urban space initiatives through the MOVEment Spaces project, and to influence governance and policy through our advocacy work, including the ActiveVoice project (which ran a social media campaign up to the launch of GAPPA) and our ongoing work on Good Governance in Grassroots Sport.
You can download a summary of the action plan below and access the full plan here