Clear ISCA footprint on WHO action plan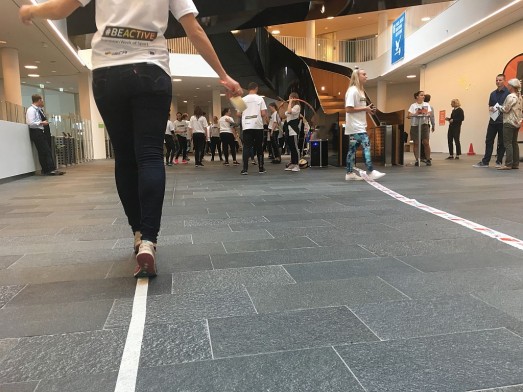 Photo: ISCA and the Ollerup Academy of Physical Education visit WHO Europe during European Week of Sport in 2017.
The World Health Organisation (WHO) has now published its second draft of the global action plan for physical activity (GAPPA) promotion, and responses to the first draft from NGOs, member states, academic institutions, UN agencies and other public and private stakeholders are publically available.
ISCA notes substantial improvements in describing civil society's role in promoting physical activity, with civil society being mentioned 12 times in the latest version compared with the previous version's two. ISCA Secretary General Jacob Schouenborg says he can therefore see a clear footprint of ISCA and our members' perspectives on the second draft.
"ISCA's primary comment to the first draft of the GAPPA was that civil society should be emphasised as a cost-effective, localised and permanent structure to deliver citizens-oriented physical activity without political or commercial interest," he says.
"I am very pleased to see that the WHO secretariat has been listening carefully to this feedback, and that the second draft of the GAPPA has significantly improved in this aspect. Alone the number of times that civil society is mentioned as a stakeholder is increased from 2 to 12 between the two drafts! I would like to commend the WHO secretariat for its openness to enhance this aspect of the action plan, and for listening to ISCA and other stakeholders in the process. We look forward to continuing the dialogue as well as the follow-up and implementation of the action plan in the months to come, together with ISCA members all over the world."
The final draft of the GAPPA document is planned to be submitted to the WHO Department of Governing Bodies in March and is expected to be adopted during the World Health Assembly, which runs from 21–26 May 2018.
Read ISCA's feedback on the first draft of the WHO global action plan for physical activity here
Find out more about the plan here