UFOLEP: Recognition from top leaders in French politics and sport is our goal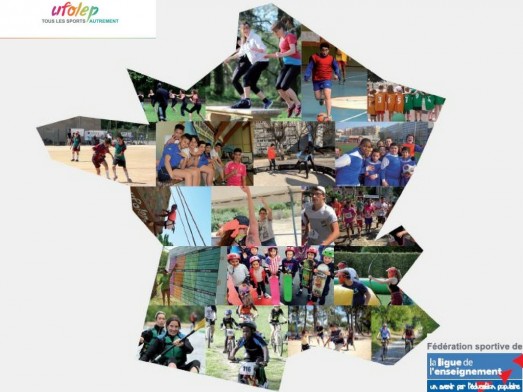 Getting your voice heard in a big country like France is not an easy task. But ISCA member UFOLEP is taking inspiration from the ActiveVoice project to aim high and convince the top French political leaders and the Paris candidature for the Olympic Games to recognise sport for all and grassroots sport federations more. They hope this will give French citizens more opportunities to exercise their right to move. ISCA spoke to Adil El Ouadehe about UFOLEP's advocacy plans in the near future.
What is your approach to advocacy and alliance building in your country through the ActiveVoice project? Which stakeholders have you approached and what was the response?
Our approach once the research [stakeholder mapping] was done was to look at what is happening in France and at the conclusions from the desk research done through ActiveVoice. We came to the conclusion that there was a need for a formal recognition of the importance of sport for all and the right for everyone to be able to "MOVE".
In order to get this recognition we decided to aim for the strongest approach possible to:
Make a law proposal to help the French regulatory framework evolve as well as the structural organisation of sport and sport policies in France
Create a public service delegation for the sport federations that develop sport for all
Implement a political lobbying strategy towards the candidates of the presidential election, legislative and senator elections as well as towards elected members of the Parliament and senators in order to promote the law proposal
At the moment we are still waiting for the answers. We have also communicated all of this work towards the other French sport for all federations. They have so far welcomed and supported the initiative.
What types of challenges are you facing and how did you overcome them? If not, what do you plan to do?
Our biggest challenge has been to get the importance of a political and institutional structure recognised (i.e. through a law and a public service delegation) to promote the accessibility of physical activities for all citizens.
We have developed the following strategy to try to overcome this challenge:
Hire a professional lobbyist to help get our voice and vision heard and so that we can better know the appropriate steps to follow
Create an interfederal platform (uniting UFOLEP and other French sport for all federations) aiming at defending the interests of sport for all and grassroots sports
Implement a communication campaign in order for this project to become a subject and issue that is talked about
Another challenge we are facing, but have not yet solved as we are waiting to see how it goes after the summer holidays, is to increase the involvement of our network at the local level – for them to lobby for this subject towards their local political representatives.
What would be your most important message for other organisations to help them with their advocacy?
Don't agonise, organise :)
What will be your future steps for your physical activity promotion, advocacy and alliance building?
We would like to reinforce our communication campaign by trying to be more present and reaching television programs, if we can. We would also like to identify an MP that will be able and agree to carry the law proposal we mentioned above. If we can get this law proposal favouring sport for all included in the "candidature" for the Olympic Games organisation [Paris], that would be fantastic.
Find out more about the EU Erasmus+ supported ActiveVoice project