New ISCA project starting in 2016: SportVoice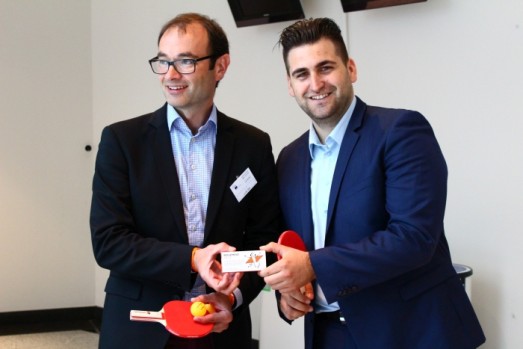 To achieve significant progress in the implementation of the EU Physical Activity guidelines, civil society organisations need to play a more significant role, particularly as advocates for the guidelines towards national and local governments.
However, the current capacity to deliver such advocacy is very unevenly distributed between organisations in different members states and overall not at all sufficient to play an effective role in policy making.
The SportVoice project will play an important role in building this capacity by developing relevant tools and resources to facilitate the advocacy work of all organisations involved. The partners are European umbrella organisations with experience in advocacy at an EU level. They will, in turn, engage with their member associations (National Project Partners and beyond) to deliver capacity building, alliance creation and specific advocacy interventions on national and local levels.
SportVoice is being co-funded by the EU under the Erasmus+ Sport programme.
Partners: EPODE International Network, European Cyclists' Federation (ECF), European Healthy Stadia Network, European Physical Education Association (EUPEA), International Association of Sport and Leisure Infrastructure (Slovenia), UFOLEP (France), V4Sport (Poland), BG Be Active (Bulgaria), UISP (Italy) and Greenways SCE (Greece).
Project period: January 2016—December 2018
Grant amount: €500,000
Pictured above: ISCA's Marvin Radford meeting Bulgarian MEP Andrey Novakov at European Parliament in 2015 (photo by Jana Stehliková)