NOWWEMOVE inspires launch of MOVE BRASIL campaign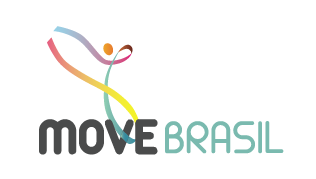 NOWWEMOVE INSPIRES LAUNCH OF
MOVE BRASIL CAMPAIGN
ISCA started its NowWeMove Campaign with a vision to get 100 million more Europeans involved in sport and physical activity by 2020. Now Europe's biggest community sport campaign is inspiring countries much further ashore to embrace this powerful social movement, with Brazil being the first to launch its own version of the campaign (MOVE Brasil) and MOVE Week (MOVE Week Brasil).
ISCA worked closely with its member organisation SESC São Paulo to help develop MOVE Brasil and MOVE Week Brasil, which is set to take place across Latin America's largest country from 22-29 September. SESC São Paulo's Manager of Physical and Sportive Development and ISCA Vice President Maria Luiza Souza Dias writes about this "unprecedented and ambitious multiparty action" to get more Brazilians active by 2016.
Brazil is undergoing a privileged moment in its history. The country will stage two of the world's major sporting events - FIFA World Cup 2014 and the Olympic and Paralympic Games Rio 2016 - constituting what is being called with proud, yet with some concern, the Decade of Sport in Brazil, with bids sustained by promises of social legacy that such events can offer to the population.
Facing these facts and dealing with questions that foresee a pressing need for change and inspired by the model of European NowWeMove Campaign, SESC proposed an unprecedented and ambitious multiparty action with institutions to launch the bases of MOVE BRASIL, a campaign committed to join efforts, call for and add new partners to increase the amount of sport and physical activities practitioners in the country, along four years. The Young Men's Christian Association (YMCA), Athletes for Citizenship, Olympic Public Authority (APO), International Sport and Culture Association (ISCA), Ministry of Sport and Ministry of Health are seminal actors of this campaign.
Thus, the MOVE WEEK BRASIL 2013 will happen from 22 to 29 September bringing positive and provocative messages in the press and social networks, promoting a national wide articulation. Hundreds of activities will be offered for free to the citizens, bicycle tours will happen in more than 50 cities - including 14 state capitals - and over 230 programs will be developed, only to mention São Paulo State.
Among its action strategies, MOVE BRASIL intends to identify the routines of Brazilian population through a national survey and to propose new indicators and targets of sport and physical activities to be achieved until 2016.
---