Sport and Cultures in Dialogue: successful event in Albania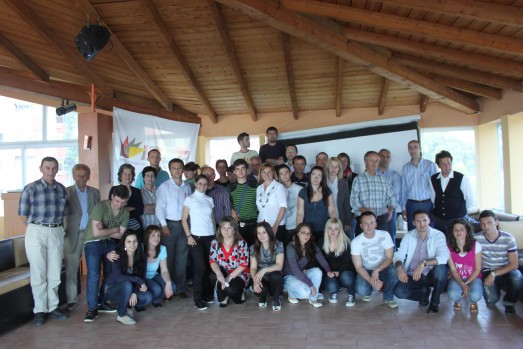 Citizens Panel in Albania gave the opportunity:
to increase knowledge and awareness of the societal role of sport and sport organizations, including the content of the White Paper on Sport,
to train the civic competences such as openness and receptiveness towards other people's views and various methods of reaching decisions though deliberations, compromise and consensus,
to meet other sports organisations and other institutional stakeholders in the field of sport and to strength intercultural competencies through the meeting.

Citizens Panel in Albania, 7. – 9.5.2010 was coordinated by ISCA and CESS and organized by one of the project partner: "Intelektualet e rinj, Shprese" (IRSH)/Albanian Youth Parliament.
Artan Shyti, Director of the Institute for Scientific Research in Sport in Albania has shared with more than 50 participants:
" Sport is and will be, for sure, more and more important in the society. We should be ready to use this importance and not to be used from it. We must play an active role in ensuring that the sport of the future keeps growing in a positive way, preventing it from a lot of negative impacts that the modern society has influences on it. Sport can be a very important instrument for a better society but in order to play this role, sport must develop itself in the right way. If we want to play an active and positive role in the society we should be able to develop and active and positive sport system.
The people working in sport and people that collaborate with sport institutions must be aware of the positive impact that a healthy, democratic, modern, effective and serious sport system has on the entire society in local, national and international level. "

Citizens Panel report can be found here.