ISCA Europe sees the light!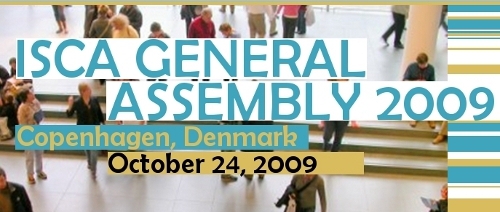 ISCA EUROPE Elections
During the ISCA General Assembly, a new working structure for ISCA in Europe was adopted. The new structure involves all European members of ISCA and is governed by a steering group of three people. One Chairperson and two steering committee members.
For Chairperson (with no further nominations received) was elected
•
Filippo Fossati
, President of UISP (Unione Italiana Sport per Tutti)
For Steering Committee membership there was a very close election among the nominated candidates, and the following candidates were elected
•
Benny Andreasen
, DGI (Danish Gymnastics and Sport Associations)
•
Jean-Claude Besnard
, UFOLEP (Union Française des Oeuvres Laïques d'Education Physique)
The three persons have a one-year term, and will be working to fulfill the mandate
defined here
.
Filippo Fossati stated after the election "I am grateful for the support of the European members of ISCA to let me chair ISCA Europe. I am approaching this task with humility as well as with high ambition. I am convinced that a stronger political voice for Sport for All is needed in Europe, and together with the Steering Committee members and the membership of ISCA in Europe, I am sure we can make a big difference".
Mogens Kirkeby, President of ISCA, states "I am very happy to see ISCA Europe take off with a competent Chairperson and Steering Committee. 2010 will be an exciting year, and I am sure that ISCA Europe will contribute significantly to the further development of Sport for All in Europe. With the recent grants provided to ISCA by the European Commission – not least from the European Commission's Sport Unit – there is a lot of activities coming up in 2010 to to complement the work of ISCA Europe."