The PATHE project shows the best of ISCA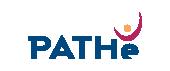 ISCA President Mr. Mogens Kirkeby is impressed and proud of the four PATHE Associate partners:
"
The PATHE project shows the best of ISCA.
Engaged members working together, transferring knowledge across borders and transforming international knowledge to national initiatives and development.

Improving physical activity and healthy lifestyle, are some major challenges in our societies today. The PATHE partners are enthusiastic 'Front Runners' showing social political commitment and taking responsibility.
I am very impressed and proud of the four Associate Partners, who are offering their knowledge and experience to 13 other Sport for All organisations. Offering ones own experience and knowledge free of charge to partners in other countries, who would like to improve their activities in the field of health, promotion of physical activity, is a very special and positive attitude in today society dominated the power of the market.
The PATHE partners illustrate the power of the civil society organisations working nationally, but with international orientation, perspective and relations. They show the basic values of ISCA in action - they show what it is all about."
"Your answers lie inside of you. Trust your instincts and your innermost feelings, whether you hear them as a little voice or a flash of inspiration. Listen to feelings as well as sounds. Look, listen, and trust. Draw on your natural inspiration" (cherie charter-scott`s rules of life).
PATHE national project leaders know how to »move«, they know how to share and how to trust. ISCA has asked PATHE project leaders across Europe different questions. The answers help us to focus the plan and discussion at the future activities and guide the next year plan for the PATHE and after PATHE. And we would like to share those answers with newsletter readers.
Read more here. >>
Read the interview with Anders Kragh Jespersen, DGI Project leader and Miroslav Zitko, CASPV project leader in the PDF documents below.