MOVE Congress 2023 powers into action with an interactive flamenco show in Madrid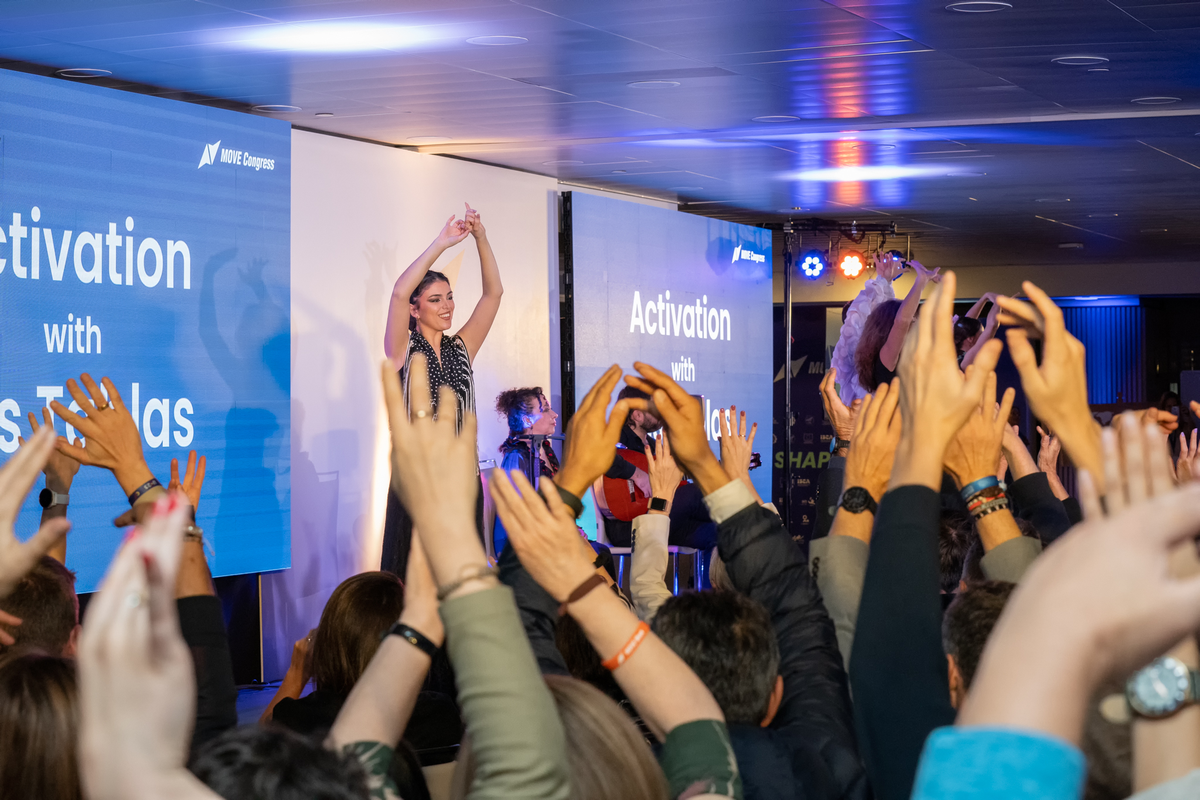 The opening of the world's most active conference for physical activity experts, the MOVE Congress, turned into a Spanish tablao on the evening of 15 November in Madrid, with an interactive flamenco performance getting the plenary room of almost 400 delegates from 50 countries on their feet. The 11th edition of the MOVE Congress is called Level up. Shape up. Power up. And what better way to power up the stage ready for 52 speakers from five continents who will deliver thought-provoking keynotes and innovative workshops and masterclasses over the next two days.
The MOVE Congress 2023, organised by the International Sport and Culture Association (ISCA) with Spanish partners Fútbol Más and Deporte para la Educación y la Salud (DES) and with support from the European Union, is being held to coincide with the Spanish Presidency of the Council of the European Union. It is the second time the MOVE Congress has been held in Spain – the first being in Barcelona in 2013. And it is the first time the main stage has needed to be "zapatos proof" – that is, robust enough to withstand the rhythm created by flamenco shoes (zapatos).
Las Tablas Flamenco's artists perform every evening in the centre of Madrid, and tonight they brought southern Spain's most famous tradition into the MOVE Congress venue at the Meliá Avenida América Congress Centre. Las Tablas co-founder Marisol Navarro gave the audience a rare opportunity to learn some basic flamenco techniques and was joined on stage for a special performance by guitarist José Almarcha, singer Eva Durán and dancers Lucia Ruibal, Araceli Muñoz and Daniel Ramos. "Chocola-te" and "bon-bons" gained a transformed meaning during the dance lessons from something deliciously unhealthy to sumptuous hand claps that moved both sides of the auditorium at the pace of two different rhythms.
When the audience settled after the first performance, ISCA President Mogens Kirkeby welcomed the 400 community sport and physical activity aficionados representing 190 different organisations to an equally high-spirited week of active networking.
"We believe that the physical meeting between engaged people promoting and organising grassroots sport and recreational physical activity is very important," he said. "It's an opportunity to find inspiration and meet people and organisations with similar aims, but very different cultural realities, different challenges and different experiences. It is diversity at it's best."
Culture and sport are unique instruments to help people thrive
Albert Arcarons Feixas, the Director of the Office of the Spanish High Commissioner Against Child Poverty, continued the welcome words from this year's host country, and highlighted a unique governmental initiative that complements the MOVE Congress panels and masterclasses dedicated to children's wellbeing and sport for development.
"I just want to congratulate the organisers and all of you for your important work to promote social inclusion through sports and culture and wish you a successful conference and a great and productive time in Spain," he said.
The President of the Government of Spain, Pedro Sánchez, established the High Commissioner's position and office as a strategy to break the cycle of childhood poverty in Spain, with over 27% of Spanish children being at risk at the beginning of the initiative. One of the High Commissioner's key tasks is to build a 'Zero Child Poverty Country Alliance', which now includes 250 cross-sector members. The driving notion behind the alliance is that children's wellbeing and future prospects are shaped by numerous social actors, including health, culture and sport.
"Culture and sports are unique instruments to make children thrive and are particularly beneficial for those at risk of poverty or social exclusion," Arcarons Feixas said.
"Access and full participation in quality sports and cultural programmes can contribute to reducing inequalities of all kinds related to gender, socioeconomic and country origins, disability or sexual orientation, among others."
Colombian Minister of Sport Astrid Bibiana Rodríguez Cortés joined the MOVE Congress opening after having been a panellist earlier in the day at the International Conference on Gender Equality in Sports held in Madrid within the framework of the Spanish presidency of the Council of the European Union (EU).
"In my position as the Minister for Sport in Colombia, I am very happy to support the ambition of the MOVE Congress and ISCA, as the main organiser, to ensure that more citizens from all walks of life enjoy the benefits of movement, physical activity and sport," she said, emphasising the strong community initiatives that have originated in Colombia, such as Ciclovías Recreativas, which closes streets to traffic and opens them as spaces to play and be active.
"I strongly believe that Colombia and Latin America have a lot to offer to promote sport participation worldwide. And we have a lot to learn, as well. I am sure the MOVE Congress will be a great example of this. I look forward to learning, moving and sharing our values in sport and physical activity with all of you."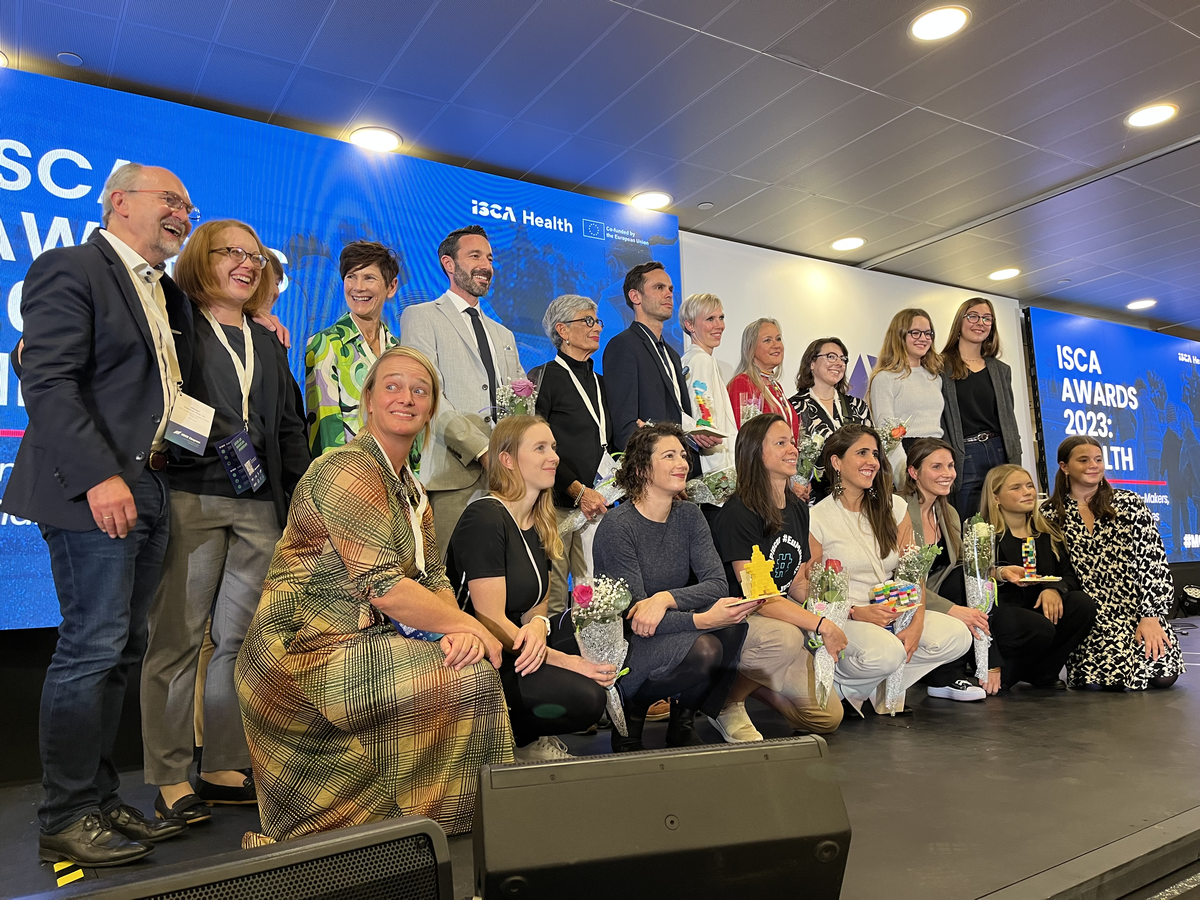 ISCA Awards 2023 winners revealed
The MOVE Congress opening also featured the ISCA Awards ceremony recognising exceptional initiatives and role models in health-enhancing physical activity promotion (HEPA).
Brazilian organisation Luta pela Paz won the Physical Activity and Mental Health Award; Youth Sport Trust UK's Move and Groove initiative won the Physical Activity and Healthy, Active Ageing Award; the Estonian University of Tartu's Move Lab took out the Health-Promoting Schools Award; and Marina Draskovic, Judo club for people with disabilities FUJI, Croatia, was awarded the people's choice 'Role model in health for socially disadvantaged groups'.
Read the full story about the Awards ceremony here
Posted on 15/11/2023 by Rachel Payne, ISCA