GUM partners explore activities that can MOVE everyone – including a Zombie Run!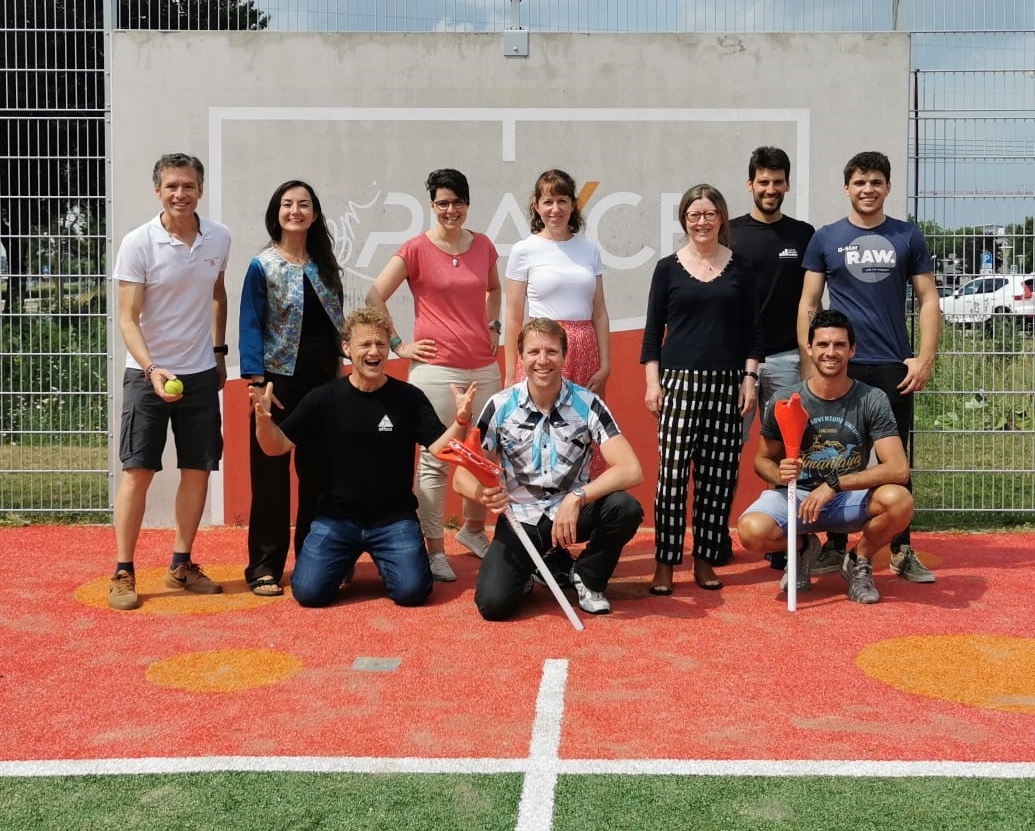 In the Generations Uniting through Movement (GUM) Project, one of our main aims is to find the FUN element in movement that can connect and help younger and older generations stick together, and motivate them to learn from each other while playing games. This applies not only to our project, but also to any environment where people from different generations come together. How can we listen, understand and learn from each other in a better way? This is what the GUM project partners explored at our second face-to-face meeting on 19-21 June in Groningen, the Netherlands.
Hanzehogeschool hosted us at its impressive campus in Groningen, which has several indoor and outdoor sport facilities. Unlike our first meeting in Copenhagen in February, the weather was sunny and warm, which made the university's green and bike friendly campus more attractive than we could ever imagine. It provided an opportunity to have active breaks, to swim in the indoor pool and to walk around a lake at the campus.
Our GUM adventure that kicked off in Copenhagen gained momentum in Groningen. The partners' research in the field of intergenerational activities, led by the Sport Institute of Hanze University, has now taken shape with a collection of 42 good practices from around Europe. We did group work to dive deeper into 12 of the selected cases in order to identify the objectives and activities that make these examples work in their contexts. While getting closer to defining the principles of the GUM Programme, we've also discovered new ways to #StickTogether through fun and intergenerational games such as a Zombie Run, leading an orchestra with an imaginary music, and throwing light balls to each other whilst moving.
Another goal of the GUM project is to prepare a face-to-face training model and an online course for practitioners/trainers who will facilitate the GUM Programme in their settings. The practitioners will play a major role in making their physical activities enjoyable and attractive for both young and elderly participants. In the second phase of the project, commencing in January 2024, we will have the opportunity to test the feasibility of the GUM programme together with the tools developed in the project's five pilot countries (Bulgaria, France, Slovenia, Spain and the UK). Hong Kong and Brazil will also join us in all our activities as the project's associated partners.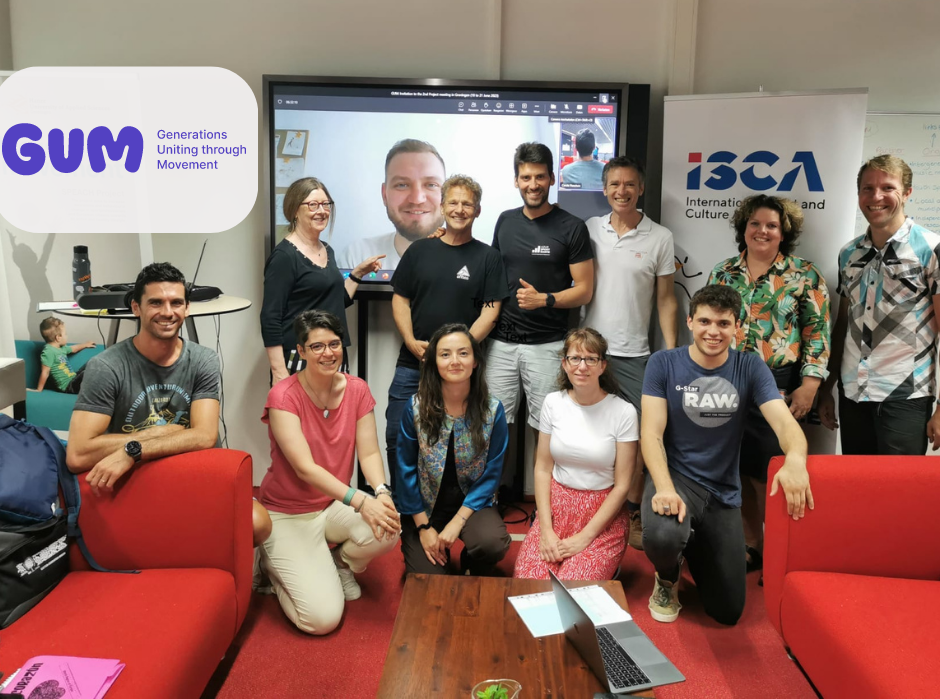 Including five different countries in the project, each with their own distinct policies, activities and stakeholders in the intergenerational field, brings about exciting and also challenging brainstorming sessions. Is it possible to find a common ground while being so diverse? Our diversity definitely helps us to understand how we can come together and meet somewhere in between.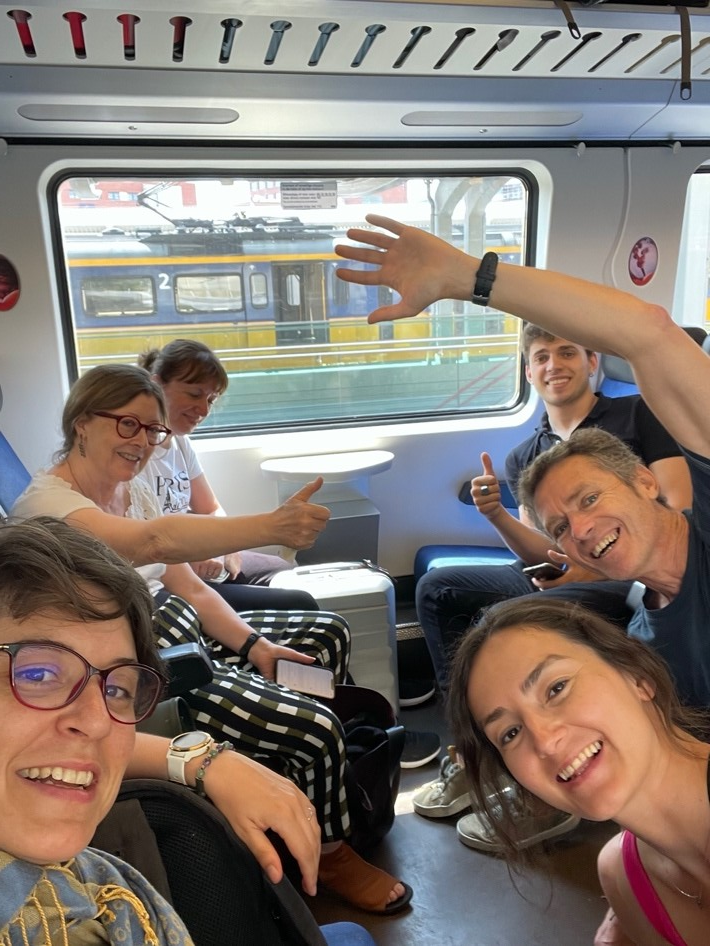 We returned from Groningen with many new ideas, a lot of excitement and a better understanding of the GUM project and each other. Collectively, we are convinced of the power of movement and FUN to benefit both young and older groups. Now it's time to inspire others to take the lead by designing their own intergenerational activities.
Let's see what kinds activities will emerge in the following months of our GUM project. Meanwhile, we will keep finding ways #StickTogether and move forward together. Stay tuned...
The Generations Uniting through Movement (GUM) project is supported by the EU Erasmus+ programme and the partners are ISCA (lead coordinator), Youth Sport Trust (UK), Sports Union of Slovenia, BG Be Active (Bulgaria), Deporte Para La Educacion Y La Salud (DES) (Spain), Stichting Hanzehogeschool Groningen (Hanze) (the Netherlands) and Azur Sport Sante (France).
Find out more about the project here
Posted on 27/06/2023 by Hilal Erkoca Mølgaard, ISCA