How is digitalisation affecting your work in recreational sport and physical activity? Tell us in our #DigiFit survey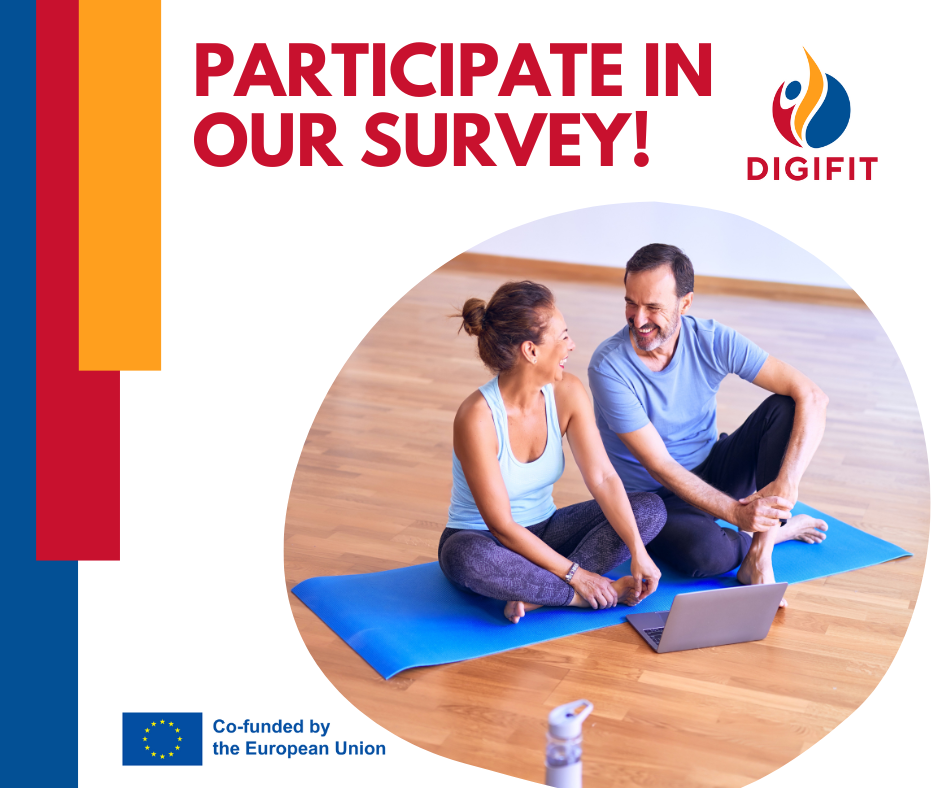 The DigiFit project aims to accelerate the digital transformation of grassroots sports organisations and their staff through digital readiness, resilience and capacity building. And guess what? We want YOU to be a part of it! Your valuable insights will shape the next steps of the project, including the creation of an incubation programme. So we invite you to share your perspectives in our DigiFit survey.
Click here to complete the survey
The DigiFit project partners are striving to understand the current status of digitalisation in the recreational sport and physical activity sector. The project is bringing together innovative solution providers and grassroots sports organisations to collaborate, learn, and improve their digital and overall status. Imagine the possibilities!
Together, we'll unlock a whole new world of digital opportunities for grassroots sport. Therefore, your insights and perspectives will be invaluable in shaping the future of grassroots sports and enabling us to create a vibrant ecosystem of support and growth.
By answering the survey, you will specifically contribute to the development of an incubation programme that connects grassroots sport organisations with innovative solution providers that can address their needs in the area of digitalisation. All entities that join the survey are eligible to continue to the next stages in the project and take part in the incubation programme. Please don't hesitate to reach out to our project partners if you have any questions or if you believe that improving your digital and general status is relevant to your organisation.
To begin your journey towards digital empowerment, we kindly ask you to complete the survey here.
The DigiFit project is co-funded by the EU's Erasmus+ Cooperation Partnerships. Its partners are ISCA – International Sport and Culture Association (lead coordinator), IDPJ – Portuguese Institute of Sport and Youth (Portugal), UCC – University College of Cork (Ireland), DGI Impact (Denmark), PRN SI – National Sport Innovations Resource Center (France), EPSI – European Platform on Sport Innovation, Belgium).
Read more about the DigiFit project
Posted on 14/06/2023 by EPSI and ISCA