ISCA team checks kayak polo off its Active Bucket List
ISCA's Active Bucket List is as diverse and international as its team – and this MOVE Week, the team seized the opportunity to check off one of these bucket list items by experiencing a game of kayak polo in Copenhagen.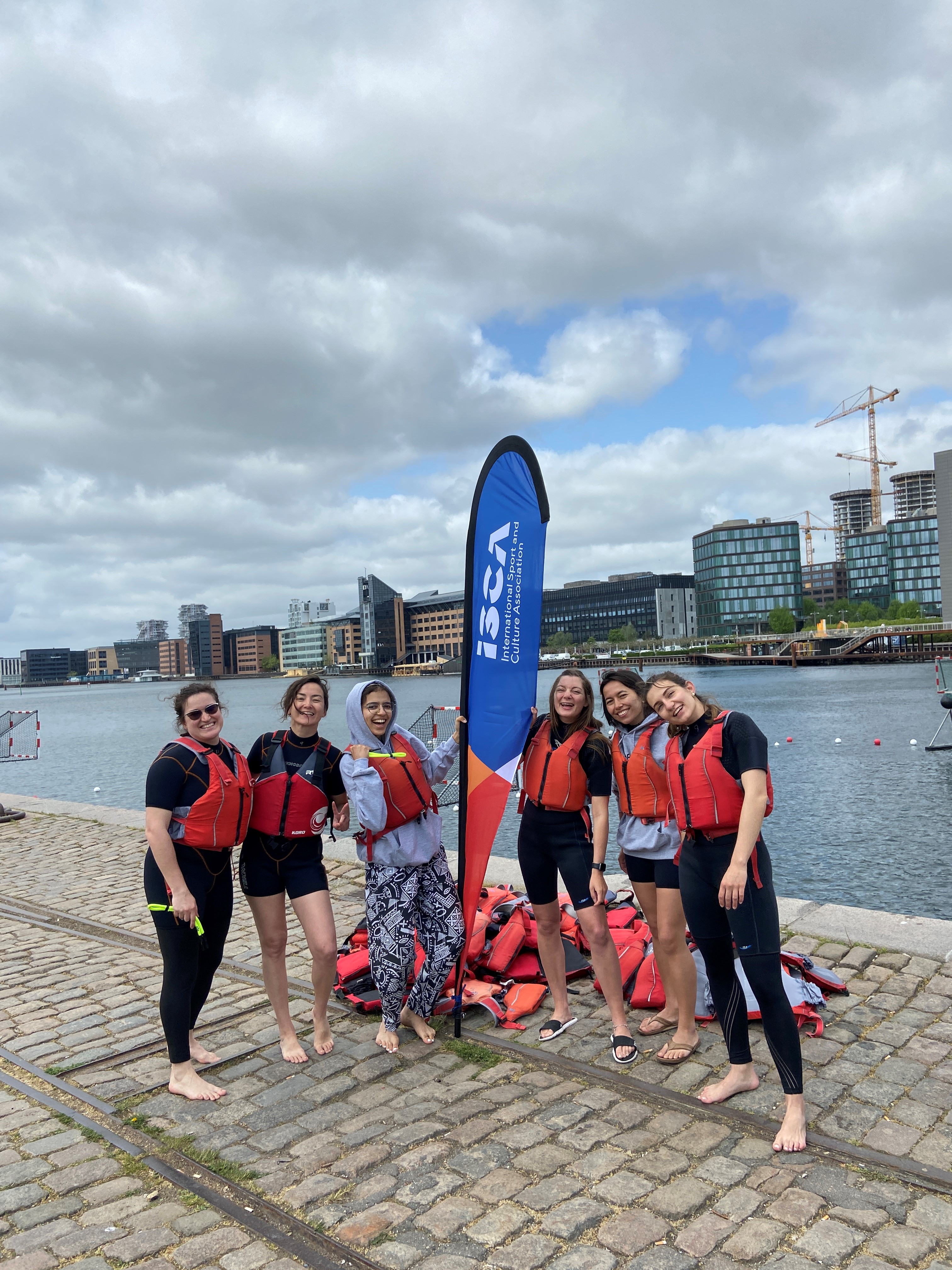 As MOVE Week is all about discovering new opportunities to #BeActive, the team tried kayak polo for the first time, a sport that unfolds on the water with players navigating their kayaks whilst keeping a keen eye on the paddle, ball, their opponents, and the ever-important element of balance. When it comes to the balance, only two members of the team managed to stay upright; the others enjoyed a dip in the cold water of the Islands Brygge canals.
If you are lucky enough as I was to have an enthusiastic team, you will witness your teammates fearlessly plunging into the water to rescue the ball, which exemplifies the collective spirit of enjoying the whole experience – the picture below is proof. However, it's wise to ensure you have empty pockets before diving into the true game.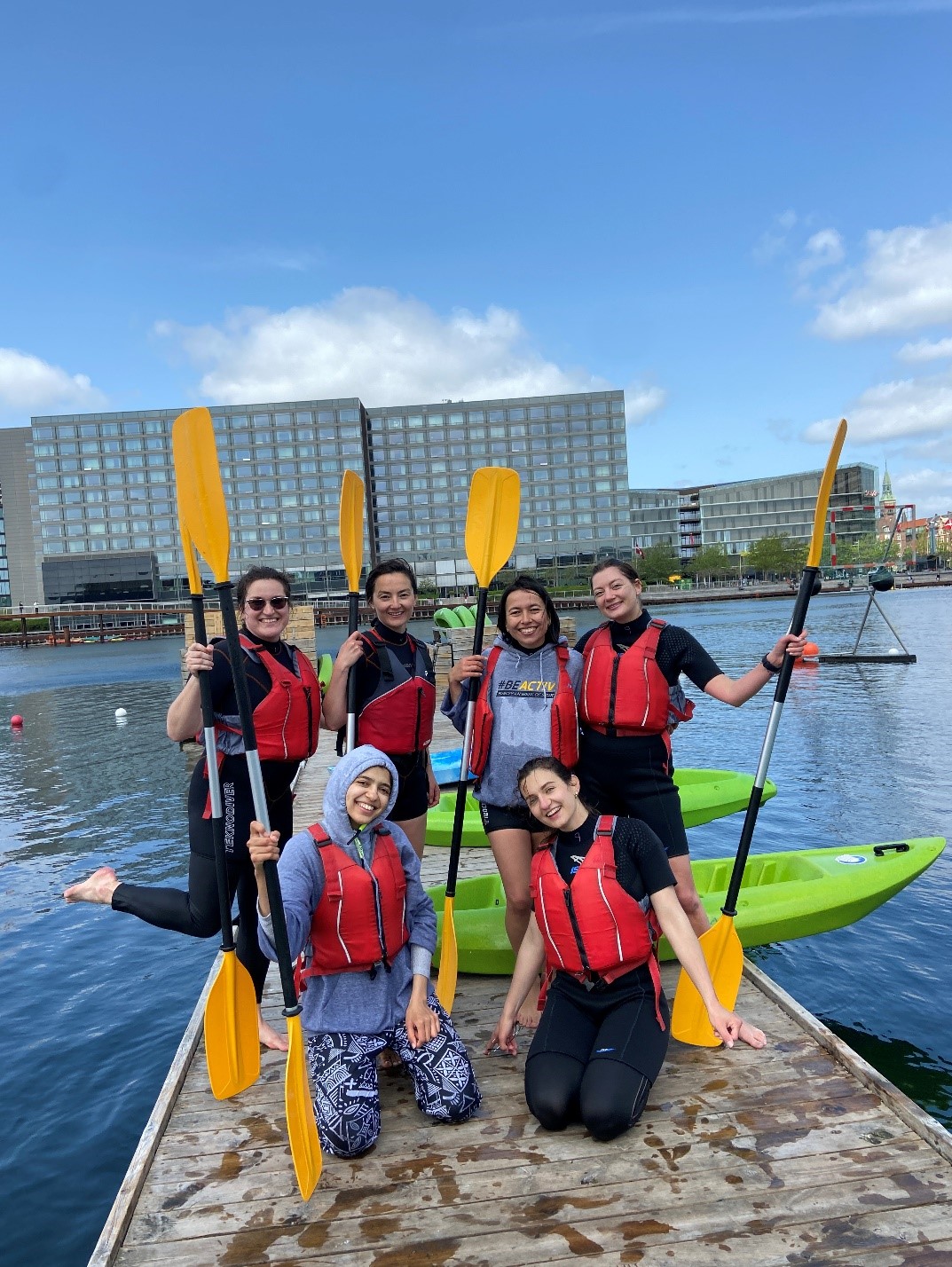 The ISCA team also celebrated MOVE Week by joining their DGI colleagues for a morning beach volleyball game and exercises as part of DGI's regular Wednesday morning active start to the day.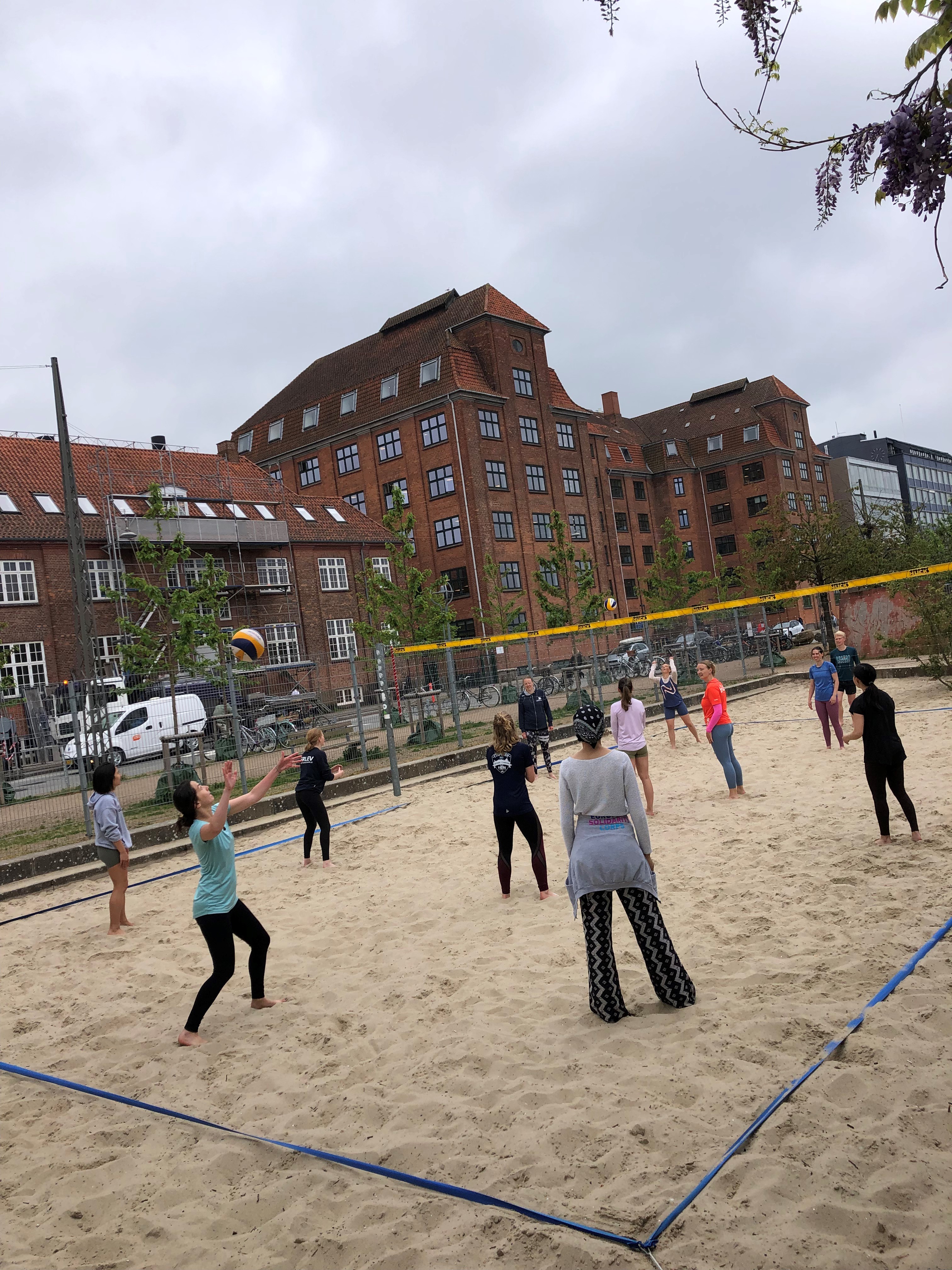 With a multitude of opportunities waiting to be explored, there will always be an activity that is perfectly tailored to fit your interests, passions, and ambitions. The key lies in trying out various activities to help you #FindYourMOVE. MOVE Week is a way to discover different opportunities to #BeActive, as our national coordinators organise diverse and free activities for all, leaving no excuses to not embark on this active journey.
So, go ahead and #FindYourMOVE by trying out different sports and engaging in any physical activity that brings you joy. Not all MOVEment Pills are meant for you, but you have the power to select the ones that will provide you with a vibrant and fulfilling active lifestyle.
Posted on 12/06/2023 by Manal Najah, ISCA