"Placemaking is community-building from the bottom up": closing seminar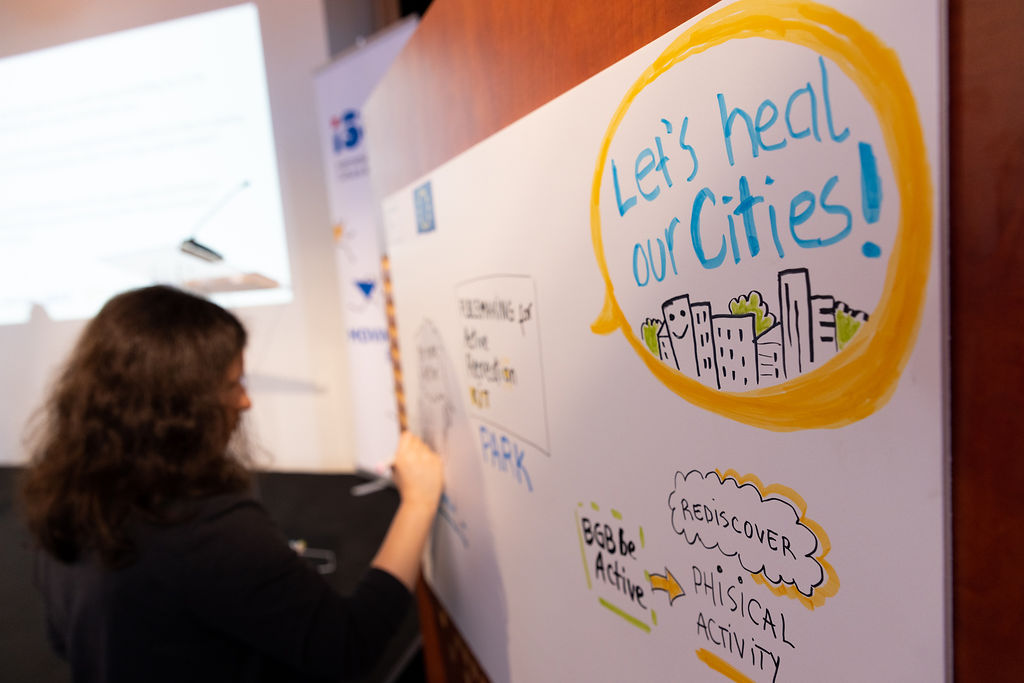 To those who attended the MOVE Congress 2021 in Brussels, the concept of placemaking may sound familiar or perhaps even a vivid memory if you watched the workshop from one of the plush red velour seats in Maison de la Poste's Cinema auditorium – an impressive place of its own. For those of you who didn't, the closing conference in the Dining Room of the same venue on 23 November 2022 gave several written and real-life examples.
The Placemaking for Active Recreation Kit (PARK) closing seminar, led by BG Be Active's Laska Nenova and Placemaking Europe's Anna Bradley, presented the project's colourful guides that explain and illustrate the concept.
"Placemaking capitalises on a local community's assets, inspiration, and potential, with the intention of creating public spaces that promote people's health, happiness and wellbeing," is one part of the project's official definition.
ISCA Secretary General Jacob Schouenborg simplified it even more during the seminar: "Placemaking is community-building from the bottom up."
And Anna Louise Bradley from Placemaking Europe put the community member at the centre of the action: "What I want matters and I can choose a different way of using this space."
What the community wants, according to the project, is a safe and inviting space to meet, exercise and enjoy being present – a place that gives them energy, solace and a sense of belonging, rather than a space where they need to battle traffic, obstacles, rubbish and daily stress.
"Placemaking helps people form an attachment to a place and a sense of belonging to that place, and it will make it more likely that they will return to that space," Bradley continued.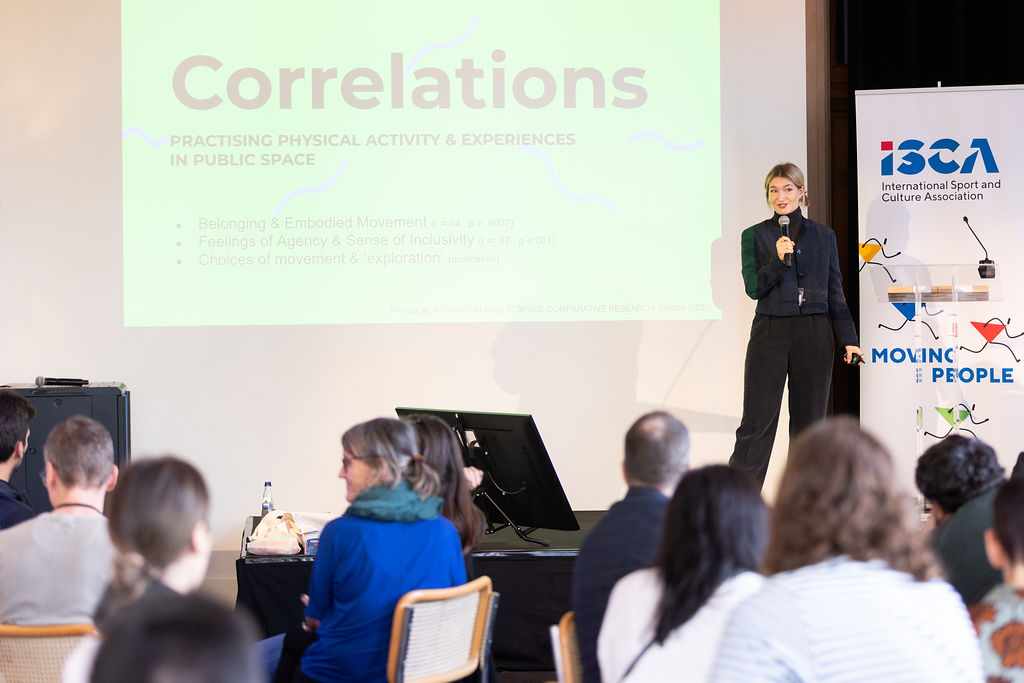 The Placemaking for Active Recreation Kit has collected practical advice and case studies from around the world and two of those successful pilot initiatives were presented during the seminar, Power Jump from Varna in Bulgaria and MOVE Malta.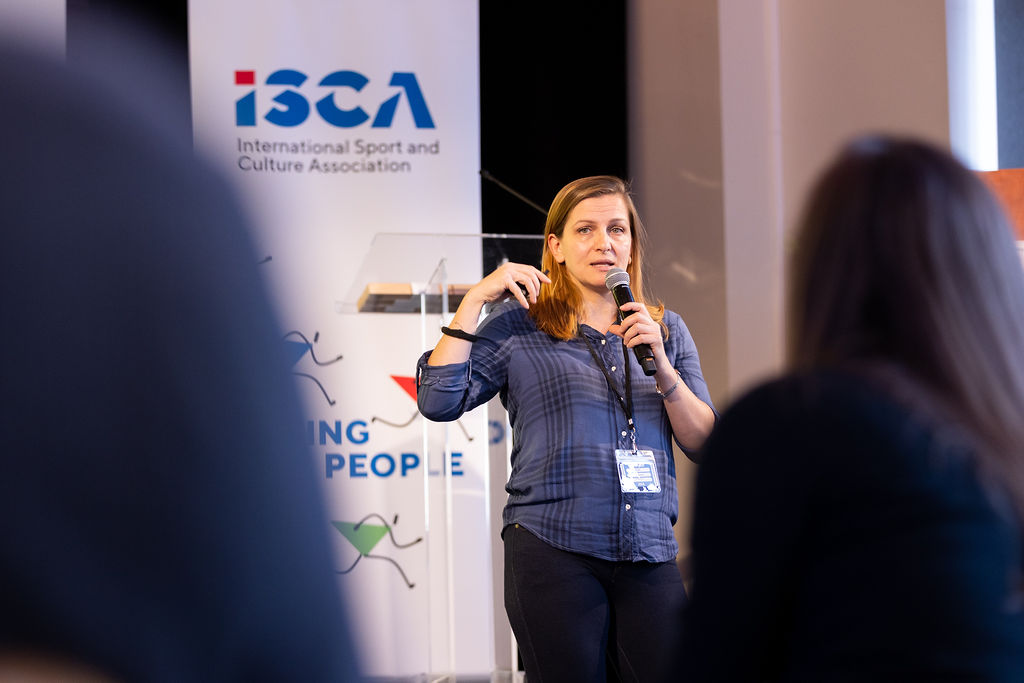 "This is the outcome of when you give a voice to the community"
Power Jump revived a park called "Elin Pelin" in the neglected Hristo Botev neighbourhood in Varna by consulting the community and involving them in transforming the park and connecting with each other on social media. This approach was much more effective than any top-down renovation of park equipment, Nora Stefanova from BG Be Active pointed out.
"If you put equipment in a neglected space it just looks like a neglected space with equipment."
The whole process involved appointing leaders from the community, conducting social media polls and discussions to help make decisions, bring in experts to help turn their ideas into reality, design the park to meet different target groups' needs, transfer ownership to the community and keep the process open for future input and maintenance.
Customising good ideas to the setting at hand is one of the most important tips Stefanova shared: "Don't try to copy-paste a tool to activate a space; you have to reflect on the context and follow the steps."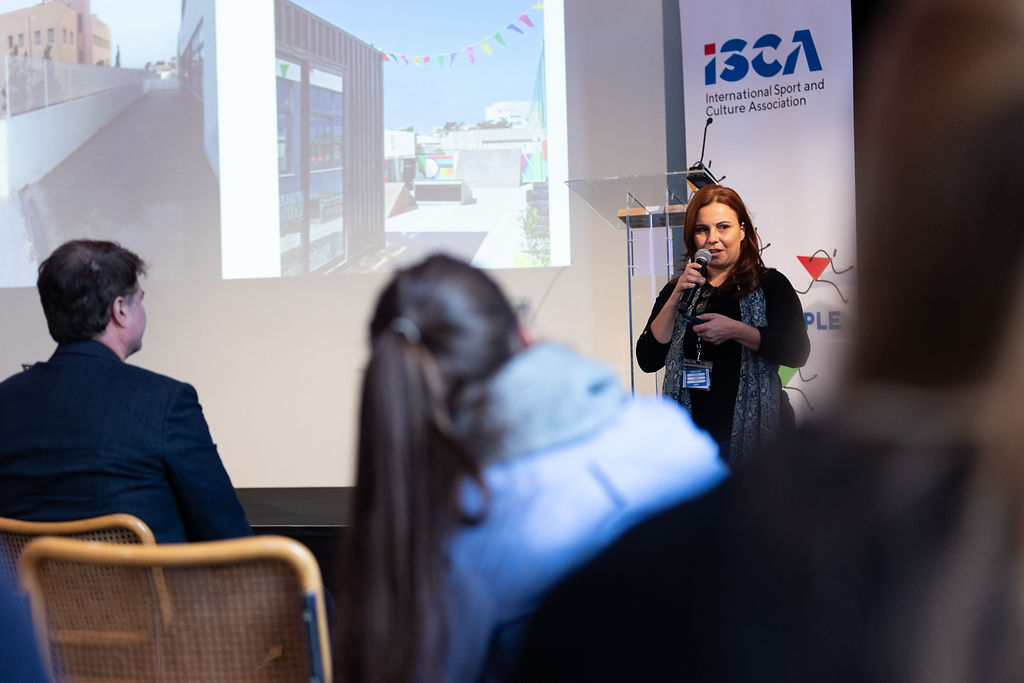 Cynthia Debono from MOVE Malta has been experimenting with placemaking approaches in Malta for several years, just as BG Be Active and Power Jump in Bulgaria.
MOVE Malta's pilot project even tried a variety of approaches that included a Plug & Play BMX park at a local college, a Happy Playground at a primary school, climate action awareness-raising painted steps and a cycling tour, and an Open Streets Day festival in Valetta.
These initiatives attracted attention from mayors, local councils and the Parrish priest, all of whom came on board to back the activities.
"This is the outcome of when you give a voice to the community, work with the community and shape better places with them," Debono concluded.
The Placemaking for Active Recreation Kit and other resources are now available to download at the project's website – visit it here.
Photos: Octavian Carare, infocus Brussels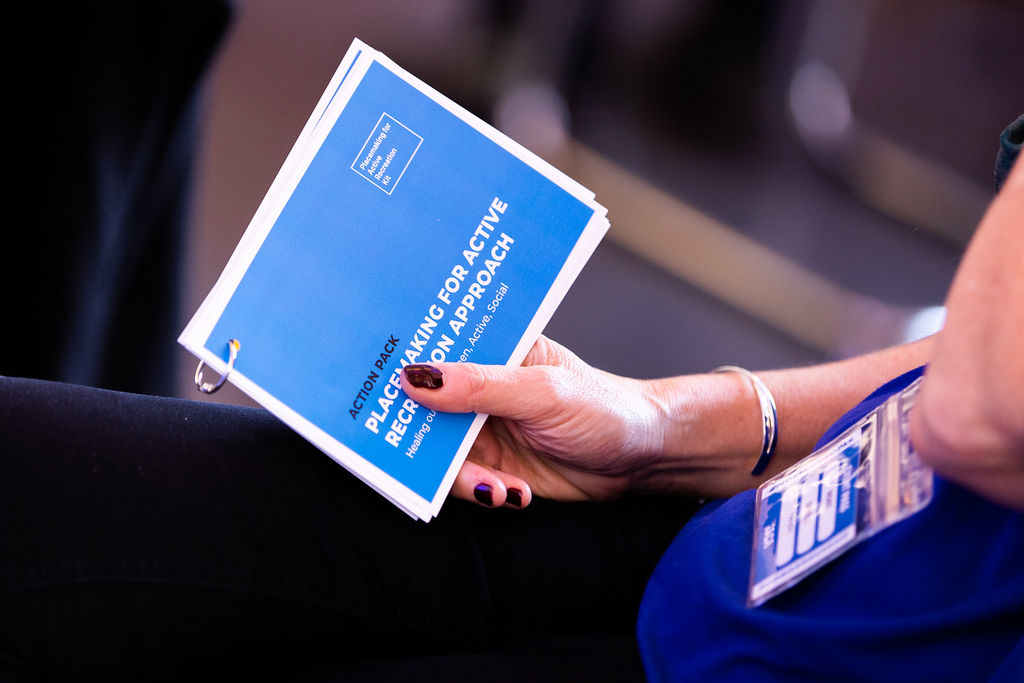 Posted on 23/11/2022 by Rachel Payne, ISCA