Future MOVE: Workshop with Girl Power at Gerlev Idrætshøjskole an "eye-opening experience" for students
On 2 November Gerlev Sports Academy (Gerlev Idrætshøjskole) organised, together with ISCA, a workshop for 120 students as part of the Future MOVE project. The workshop aimed to engage the Gerlev students in a discussion about the challenges refugees face in their personal journeys and how they can be proactive in fostering the inclusion of people with various background through sports.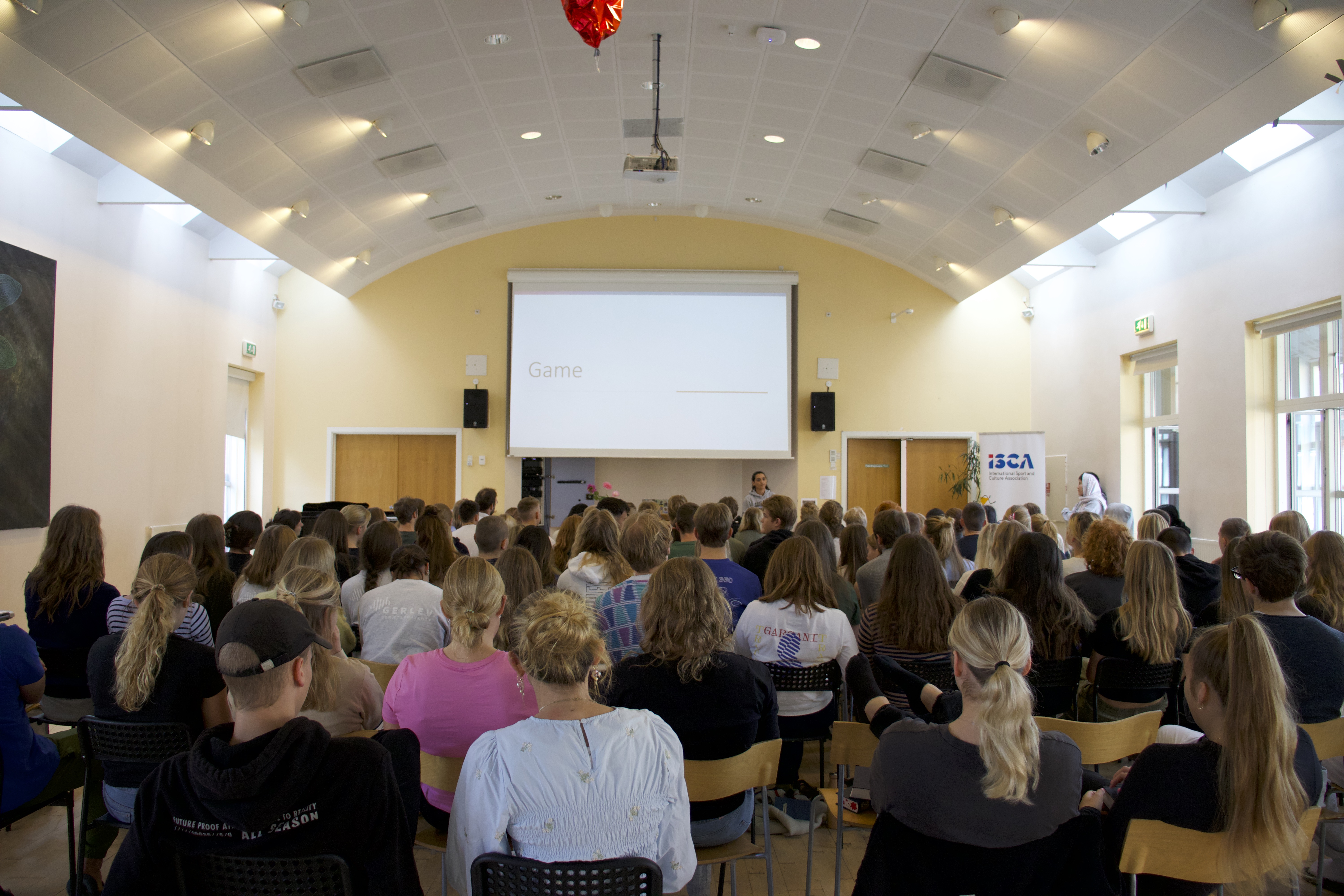 The workshop was led by Khalida Popal, the leader of Girl Power organisation and the founder of the Afghan women's national football team who is now a refugee living in Denmark. Over two sessions Khalida and her three colleagues from Girl Power shared their personal stories, which illustrated the uniqueness and depth of their will to live their own lives under better circumstances.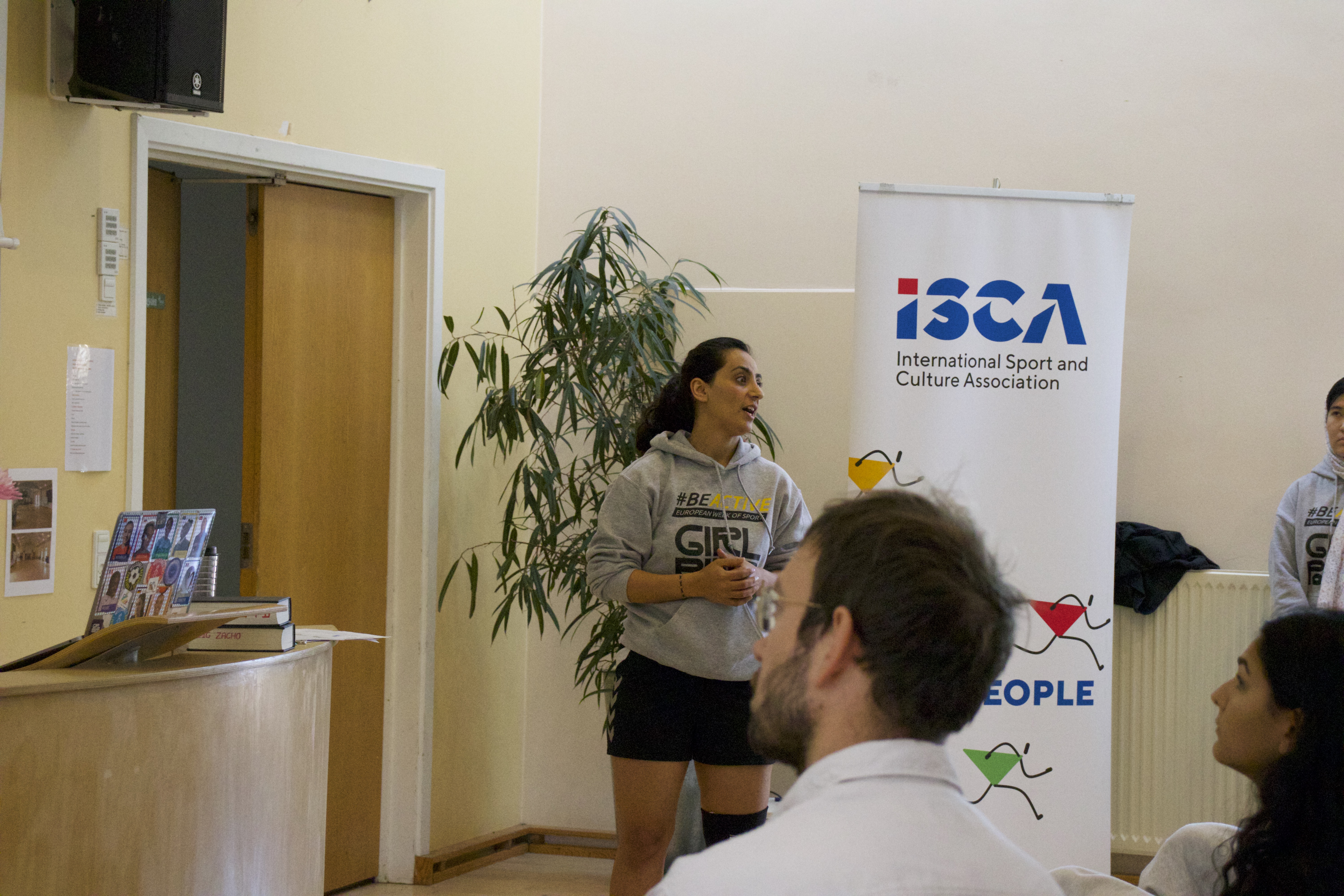 The conversation started with thought-provoking questions to the audience such as: "Who is a refugee? What are the first thoughts come to your mind when you hear or see the word 'refugee'? How do people become refugees?". The discussion also touched on some of the reasons why people become refugees, the current number of refugees in Denmark and the challenges they have to deal with when living in a new country.
Khalida shared her experience of being a refugee for 11 years, as she had to flee her country for political reasons. What did it feel like to decide in a few hours that you must leave behind all of your life and your home for the unknown? She told how she tried to convince herself that it was temporary and that her usual life would return soon, and how these hopes, unfortunately, could never materialise.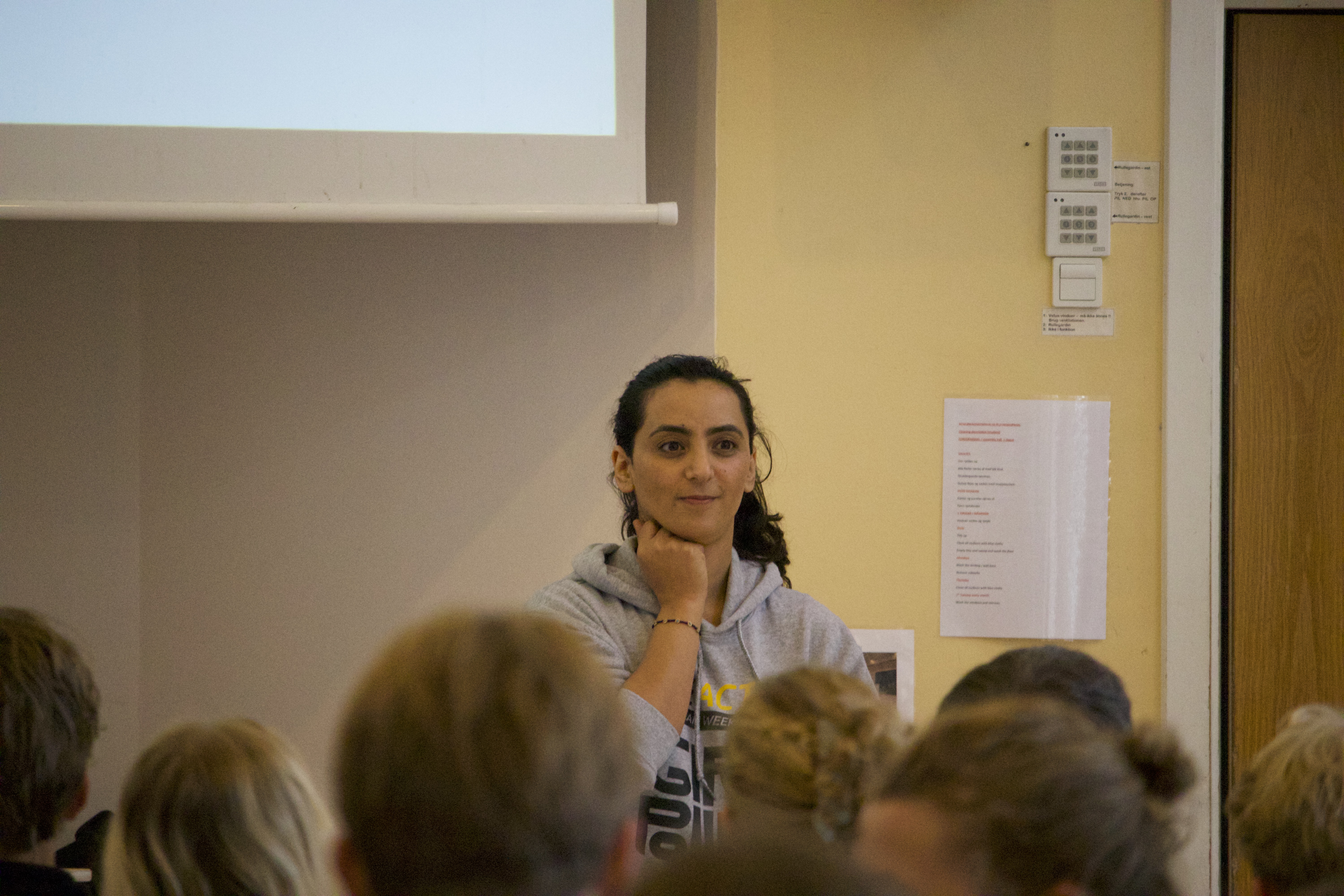 Khalida continues to speak up about the immense challenges facing refugees, particularly women and girls, and how initiatives such as Girl Power demonstrate the powerful support that community sport can provide refugees, even during their darkest times. She has become a sought-after keynote speaker around the world and last year presented her story and coordinated a refugee-led workshop with ISCA as part of the Integration of Refugees Through Sport Networking Platform.
Real-life stories and interaction create an enriching experience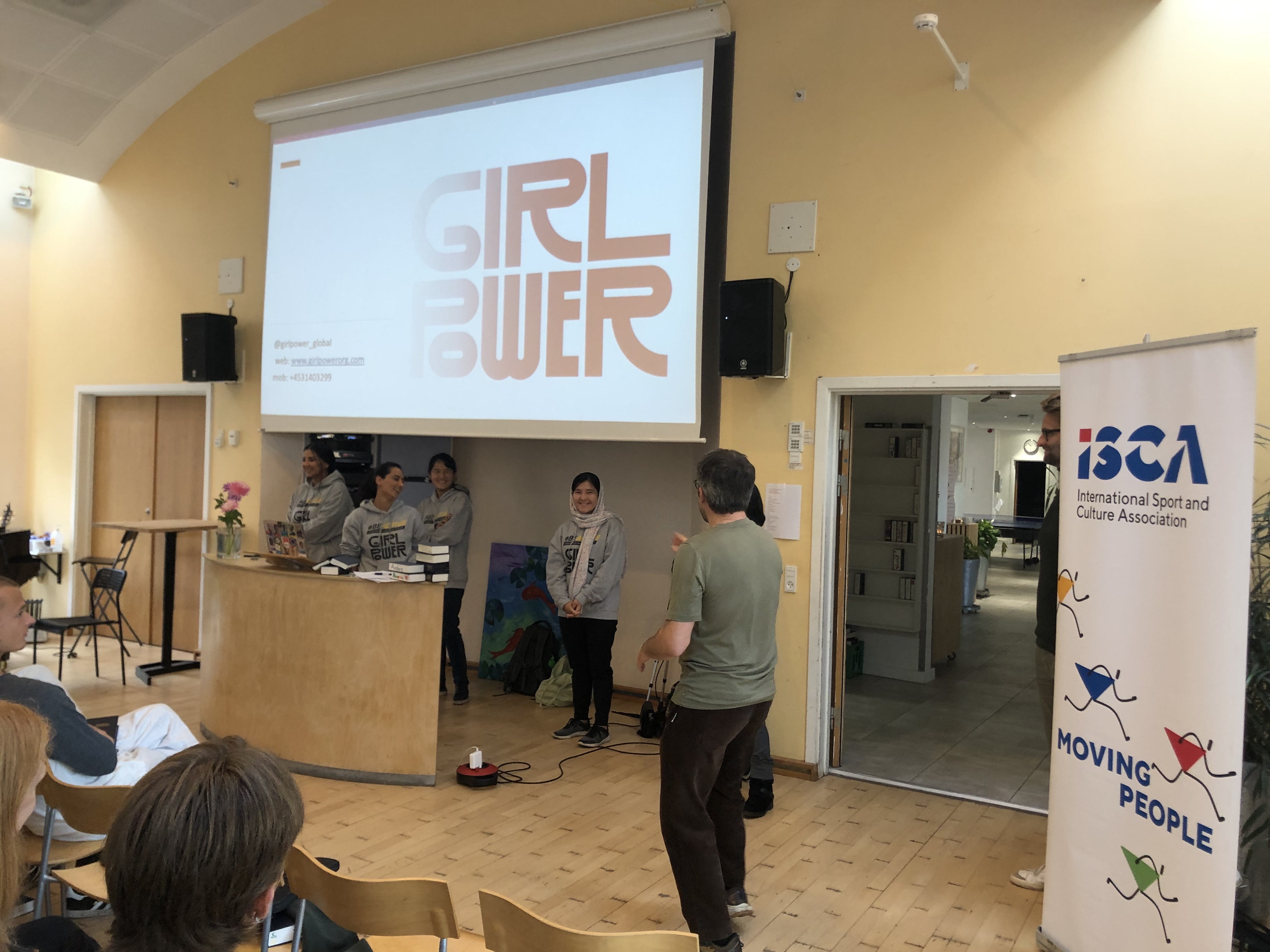 Habiba and Sima Kamal from Girl Power continued the presentation with their heart-breaking stories that were incredibly personal and surprisingly different. During Habiba's upbeat, bubbly presentation the audience laughed at Denmark's flat landscapes, which are completely unsuitable for climbing mountains (her favourite hobby). In contrast, Sima's story was emotional and made the audience fall silent: "It's impossible to put into words what it's like to be a refugee, and what you feel inside. No words are enough for this."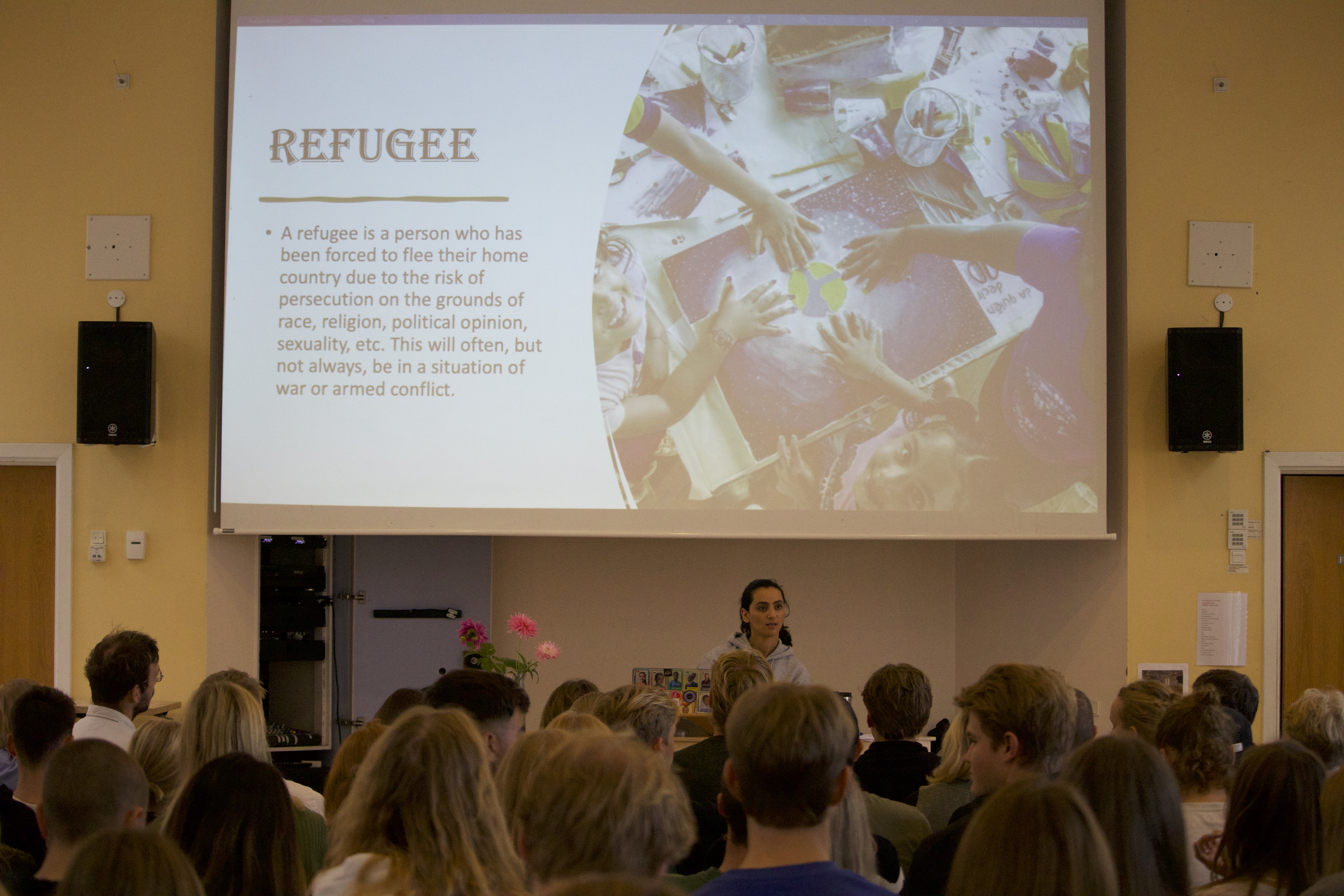 After the break, the students heard the story of Lida Sadatti about the lives of her parents, who were forced to leave Afghanistan to start living from scratch in Denmark. Lida's presentation was filled with love and inspiration to change the world.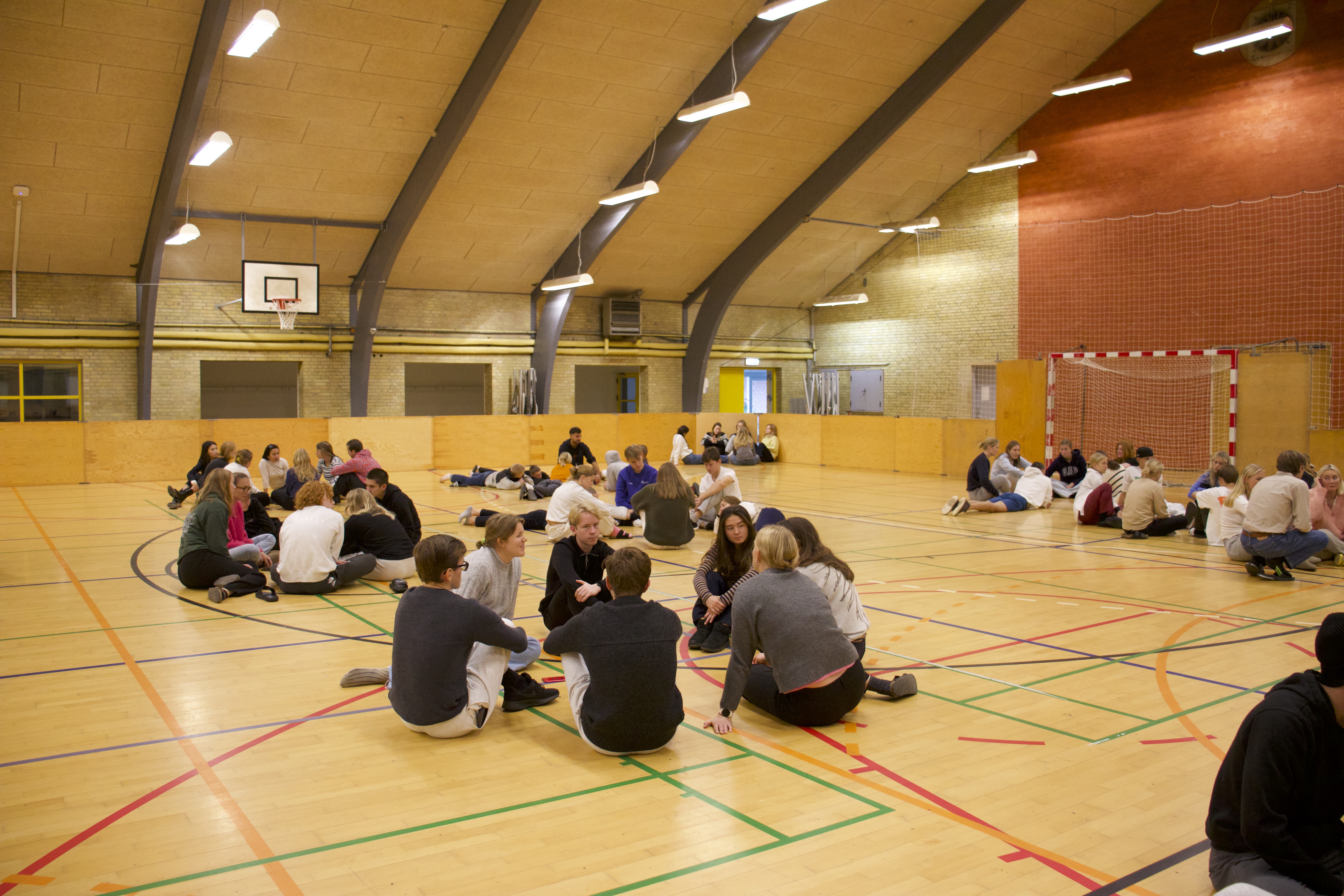 The second session of the workshop ended with the students' group activity, where they tried to answer such questions as: "What is inclusion? What is integration? What are the differences between these concepts?" and discuss how their school could include students from various backgrounds. What actions are needed for this? How does sport help in integration and inclusion? These and other questions in sessions helped students to discuss the different sides and perspectives.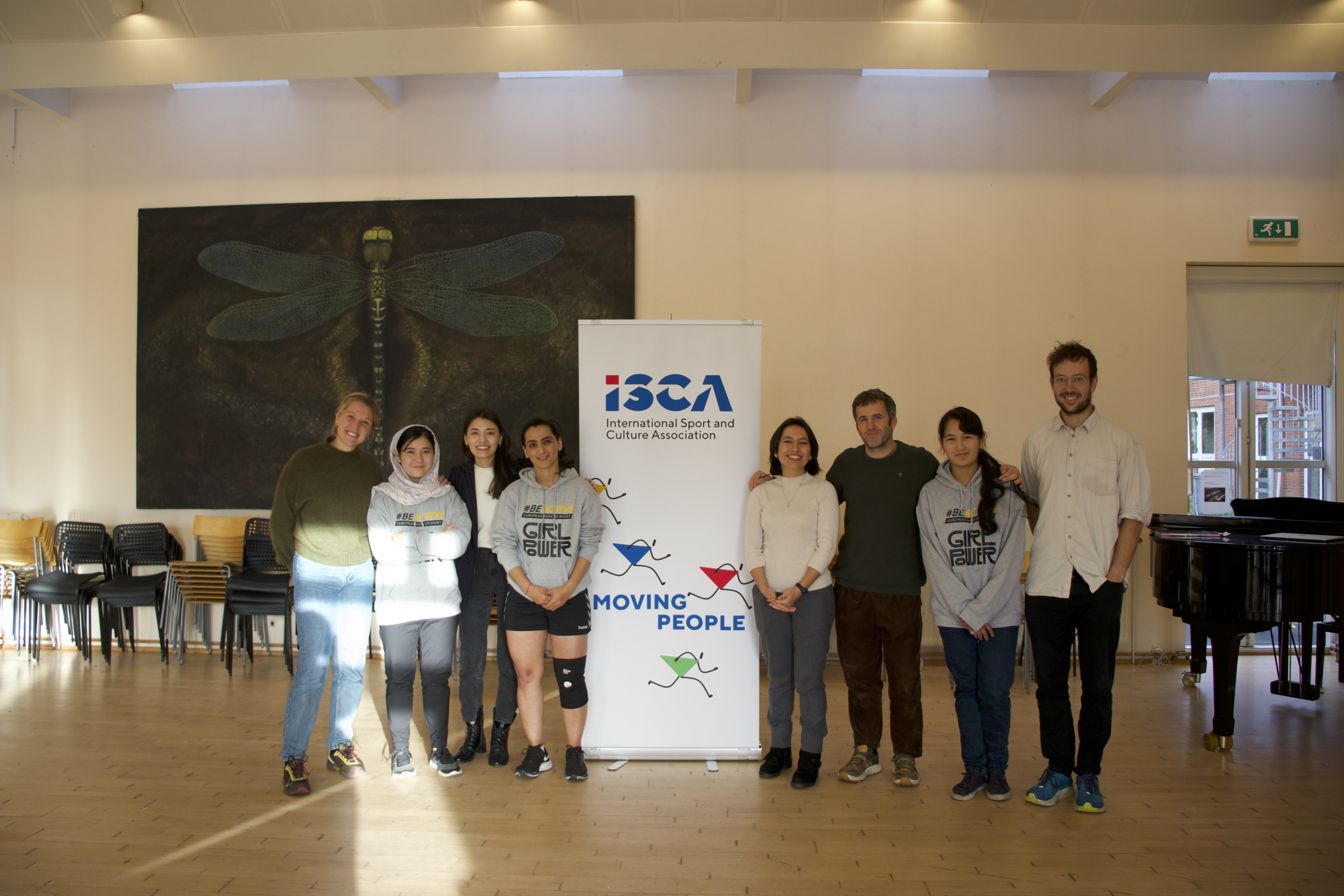 After the activities and energisers, the participants took a group photo and shared their impressions of such a rich, unique, and eye-opening experience. Since the school also has international students from all over the world, some of the students could relate to the refugees' experiences.
ISCA would like to sincerely thank the Girl Power team for the topics raised and presented during the workshop, and thank the Gerlev Idrætshøjskole team and their students for the incredible and seamless organisation of this event.
Posted on 16/11/2022 by Diliara Gatiiatullina, ISCA Youth Officer