MOVE Week 2019 in Barcelona unveils new generation of MOVE Influencers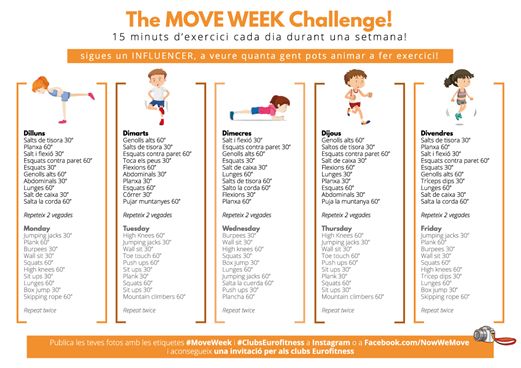 UBAE in Barcelona is always trying new ways of getting people MOVING – using MOVE Week in particular as an opportunity to try new activities with different target groups like seniors and children. Lindsay Young showcases this year's success and how MOVE Agents are evolving into MOVE Influencers as we near the end of a busy decade for the NowWeMOVE campaign.
For MOVE Week 2019 we wanted to do something different that we would be able to carry out all year round in Barcelona. We designed an exercise and food challenge for the children to carry out for one week!
We worked alongside expert fitness instructors and created this workout (pictured above, in Catalan) for the children to do daily. We also worked with a nutritionist who helped us create a healthy menu for the children to try out at home.
The idea of this challenge was not only to get the children doing more exercise a day and eat healthier, but for them to challenge as many friends and family as possible to do the same and become a MOVE INFLUENCER! During the week we gave out 2,000 leaflets to children!
By Lindsay Young, UBAE, Barcelona (Spain)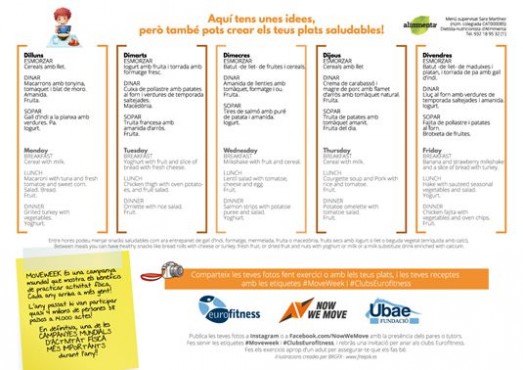 Posted on 08/07/2019 by Lindsay Young, UBAE, Barcelona (Spain)