EU dismisses commercial fitness complaint over local sports associations' "illegal" State support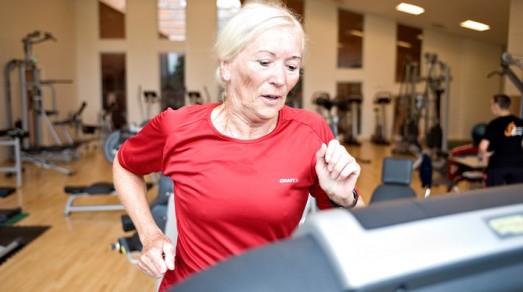 Photo: DGI.
This week's EU decision that it is legal for a State to support local sports associations running fitness centres for their members came as good news for ISCA member DGI in Denmark.
The EU dismissed a complaint lodged by Danish Commercial Fitness and Health (DKFS) in 2013 about the Danish sport for all association DGI and the NOC and Sports Confederation of Denmark's (DIF) collaborative initiative Foreningsfitness I/S, which allows non-profit sports associations to set-up and run fitness centres. The initiative receives funding from DGI and DIF, who get part of their income from the the Danish government through lottery funds, which the DKFS claimed was illegal and created unfair competition for the commercial fitness centres.
EU Commissioner for Competition Margrethe Vestager wrote that it is not against EU rules for DGI and DIF to create fitness centres by "providing advantageous loans for investment in equipment etc., through their common association of interests Foreningsfitness I/S".
In a DGI and DIF press release this week, DIF President Niels Nygaard underlined how crucial it is for local associations to be fully engaged in providing physical activity offers to local citizens.
"The decision is important for Denmark, DIF, DGI and the voluntary associations that offer fitness to their members. It is a signal to the country's municipalities that fitness activities provided at an association level is not unfair competition and should be treated in the same way as other activities local association sport offers," Nygaard said.
DGI President Søren Møller was also happy that the decision confirmed the EU's support for local sports associations.
"The EU concludes that it is okay for Denmark's sports associations to run fitness centres based on voluntary unpaid labour next to the commercial centres," Møller said.
DGI and DIF have 836 affiliated associations that offer fitness activities to approximately 142,000 members. The activities are delivered by voluntary trainers and attract broad participation among different age groups.
The EU's decision could also have similar implications for the non-profit physical activity sector in other countries, such as Germany where similar complaints have been made.
Read the EU's decision on 'Support to local associations' here
Read DGI and DIF's press release (in Danish) here
Article and translations by Rachel Payne, ISCA
Posted on 08/09/2017 by Rachel Payne, ISCA