ISCA and SENA cooperation in Colombia delivers new training course: Eurofitness leads workshop for trainers of people with disabilities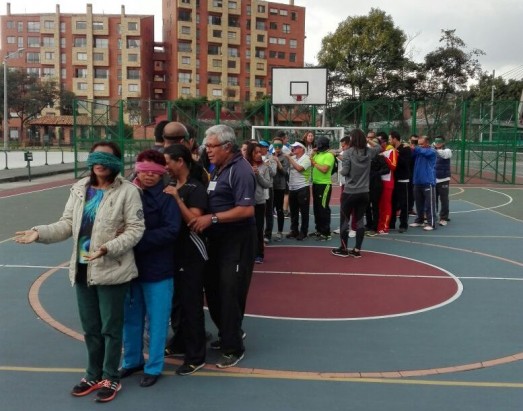 As part of an agreement between the National Learning Service (SENA) and ISCA, Eurofitness Edu (the training centre of ISCA member in UBAE Foundation in Spain) delivered a training course in Bogotá, Colombia in November. Forty physical activity teachers from SENA participated in the course with the main goal being to improve their knowledge and gain tools to help them train and activate people with disabilities.
The course raised awareness of the functional diversity of people with disabilities and strategies to facilitate their inclusion in physical activity and sport.
Eurofitness Edu has conducted training activities in Barcelona since 1999. Thanks to the experience of its sports infrastructure management, the Eurofitness group has now developed its own training methodology based on case studies and its experience in practical solutions. Now it has expanded its training to international organisations.
Many of its training activities has been conducted in different settings, including in the classroom, on sport courts and in swimming pools. Other topics are taught using an online learning platform provided by Eurofitness Edu. Professor Paula Murillo.
The UBAE Foundation is an active member of ISCA. We thank the Instituto Districtal de Recreacion y Deporte of the Alcaldía Mayor of Bogotá D.C. for the support provided in the organisation of the course.
Please contact ISCA to find out more about our collaboration with SENA in Colombia or read more here
By ISCA Vice President Toni Llop (UBAE Foundation and Eurofitness)
Posted on 14/12/2016 by ISCA Vice President Toni Llop