Founding ISCA Executive Committee member: "Before ISCA, grassroots sport organisations were being marginalised"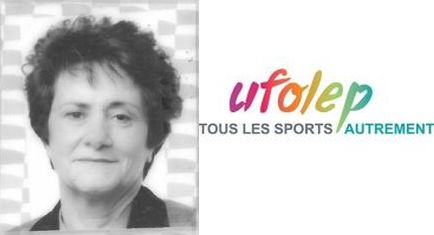 As part of ISCA's 20th anniversary interview series, we talk to founding ISCA Executive Committee member Dominique Mifsud about why French organisation UFOLEP joined ISCA and the benefits this brought both to the organisation and to Mifsud herself.
L'Union française des œuvres laïques d'éducation physique (UFOLEP) is one of the most important multisport federations in France. It was also one of the founding members of ISCA. Dominique Mifsud was a member of the UFOLEP´s National Governing Committee in 1995 when ISCA was created and became one of the first members of ISCA's Executive Committee. She remembers:
"Those of us on the National Governing Committee were very happy to take part in ISCA's creation because before that, we had the feeling the grassroots sport organisations were being marginalised. Only the high level sport was on the agenda in the public debate."
By becoming a member of ISCA, UFOLEP was able to join an international network gathering similar organisations whose aims and objectives were the same:
"Finally, we had the feeling of no longer being the only one fighting for more physical activity among society. Besides, integrating with ISCA´s network has really opened UFOLEP up to the world."
Indeed, until the early 1990s, UFOLEP's international activities were practically confined to Franco-German exchanges under the guidance of OFAJ (the Franco-German Office for Youth).
"By joining ISCA´s Executive Committee, I met fantastic people," she says.
"It was a very friendly and supportive atmosphere. I was not very confident with my communication skills in English before the first meeting, but everybody was open-minded and I realised that language was not the most important thing. The most important thing was to exchange ideas and good practices with people whose aims were similar to mine. And when I came back to UFOLEP after the meetings all these ideas were always well received at a national level".
Visit UFOLEP's website (in French)
By Marie Grillet
Posted on 09/07/2015 by Marie Grillet, ISCA