NETFIT® fitness assessment system introduced in Hungarian schools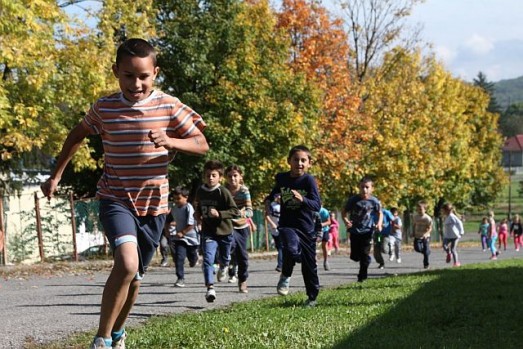 On 5 January 2015, all public schools in Hungary started to use the NETFIT® (Hungarian National Student Fitness Test) fitness assessment in an ascending system from 5th grade upwards. ISCA member, the Hungarian School Sport Federation (HSSF) developed the new test battery and coordinated comprehensive in-service training for more than 7000 physical education teachers in the country to prepare the education system for the arrival of this new development.
NETFIT® assesses four different fitness profiles (body composition; aerobic capacity; musculoskeletal fitness; flexibility profile) and each profile is composed of different fitness tests. The special software provides separate evaluations for each profile and is able to categorise each child into specific zones: the "Healthy Fitness" Zone, the "Needs Improvement" Zone, or the "Needs Improvement – Health Risk" Zone. The scientific background used to make the evaluations was developed in partnership with the Cooper Institute in the US.
Once the teachers perform the physical fitness assessment, all data will be entered into an electronic system, which will be made available to the students, teachers and parents in separate interfaces. If children are identified in zones indicating that further development is needed, the teachers will be able to intervene with a development plan in consultation with the parents. Beyond that, no further marks will be given for fitness tests during physical education classes. This means that the students, teachers and parents will not be focusing on gaining top marks in physical education anymore, but will aim to improve and/or maintain the children's fitness and keep them in the Healthy Fitness Zone.
NETFIT® now serves as the compulsory fitness assessment test battery and will be used in all Hungarian schools. Therefore, the aggregate data can be used to help decision makers to form policies and plan interventions in the field of physical activity and physical education. As HSSF will operate the system in the following years, the regular results will contribute to further scientific research and development of evidence-based physical activity interventions.