New ISCA member takes innovative approach to gymnastics in Mauritius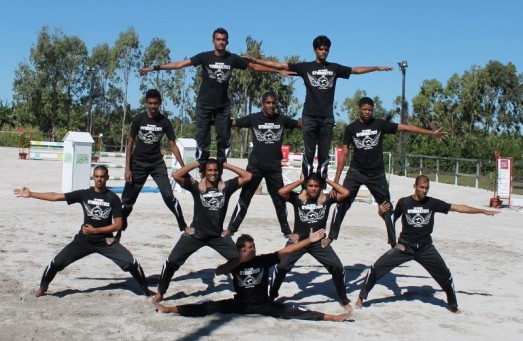 Photo courtesy of Sly Ninjas Gymnastics Club
Gymnastics is generally underdeveloped in Mauritius and the Sly Ninjas Gymnastics (SNG) Club, led by the Lutchmun brothers, Bhrij and Sarvesh, is leaving no stone unturned in promoting this Olympic sport in the country. In collaboration with the newly established Mauritius Gymnastics Federation, the SNG Club is organising a national acrobatic gymnastics championships which will welcome over 80 gymnasts from all around Mauritius on 19 April.
"We had organised a number of gymnastics competitions in the past but it is the first time that an acrobatic gymnastics competition will be organised in Mauritius and everyone is very excited about it. The gymnasts are all working really hard to give their best on the day,"says Sarvesh Lutchmun, Secretary of the Sly Ninjas Gymnastics Club.
The SNG Club believes that these types of activities endorse a number of values such as effort, commitment, teamwork and respect. At the same time, they allow the participants to socialise and develop as a person.
"It is certainly a great picture when all the gymnasts meet during such competitions, and this attracts more youth as well as sponsors," Lutchmun adds.
About the Sly Ninjas Gymnastics Club
The Sly Ninjas Gymnastics Club is a youth-led non-profit sports association located in the south east of the beautiful island of Mauritius. The SNG Club is the first gymnastics club registered in Mauritius and it has played a crucial role in establishing the Mauritius Gymnastics Federation. The foundation of the SNG Club is closely connected to Denmark as it was the Danish ISCA member DGI, in collaboration with the Ministry of Youth & Sports of Mauritius, which launched the sport of gymnastics in Mauritius in year 2000. When they left, a few Mauritians continued to practice the sports and the Sly Ninjas Gymnastics Club was eventually created. Presently, the club provides gymnastics classes to a number of children and youth from all around Mauritius, and it is actively involved in the organisation of various activities including competitions, seminars, demonstrations and other events.